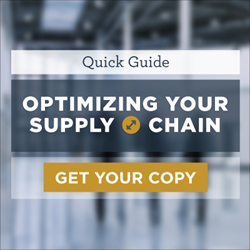 Wholesale Screening Solutions, introduces a guide to help providers get out of "fire drill mode" and into "steady state."
Purcellville, VA (PRWEB) April 02, 2014
Wholesale public records research provider, Wholesale Screening Solutions, introduces a new guide designed to help retailers of public records research, such as background screening companies, drive the reliability, consistency, predictability, and scalability of their businesses with a clear model for supply chain optimization.
The guide offers a quick reference for providers to understand how to get out of "fire drill mode" and into "steady state" by ensuring their suppliers are managing to key performance indicators, have a clear grasp on metrics and standards, and have processes in place to maintain a steady operational state.
"In the public records research business, clients want quality data and they want it fast," remarks Matthew Lowers, President of Wholesale Screening Solutions. He continues, "Retail CRAs in this environment need to know their suppliers will deliver reliable, consistent, and predictable results. Only then can they grow and scale their own businesses with confidence."
The guide, "Optimizing Your Supply Chain," offers an overview of the key goals of public records research providers, qualities of an effective supplier, and how to go from a reactive state to a proactive state of operations where the supply chain is making the provider's business more consistent, reliable, predictable, and scalable.
To download your complimentary copy of the guide visit http://www.wholesalescreening.com.
About Wholesale Screening Solutions
Based in Purcellville, VA and serving many of the top public records research providers in the nation, Wholesale Screening Solutions is a leading wholesale provider of nationwide county and statewide criminal records searches. The company's track record has been built from the strict quality control practices of its local onsite researchers who obtain records directly from the authoritative source. Wholesale Screening Solutions manages the most extensive and tightly-controlled network of nationwide researchers who quickly navigate the myriad of public access portals. All of this adds up to quality, timeliness, and accuracy its customers rely on – at the wholesale prices they expect.