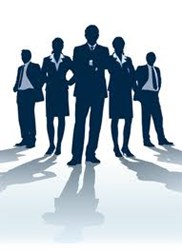 "...It augurs extremely well as these eminent leaders of our industry bring their unique insights, knowledge and experience to take the Alliance to the next frontier of service." - Mishra, BSMA
Calabasas, CA (PRWEB) October 24, 2013
The Bio Supply Management Alliance (BSMA) has named five eminent leaders from the biotech industry to serve on the Board of Advisors to direct the mission of advancing a holistic end-to-end supply chain perspective for biotech.
Devendra Mishra, Executive Director of BSMA, observed, "BSMA, the only one of its kind organizations of supply chain professionals in the world, is privileged to have Paul Anderson, Paul Seaback, Mary Kachinsky, Richard Dawe and Susanne Somerville to expand and deepen the leadership of its Advisory Board. It augurs extremely well as these eminent leaders of our industry bring their unique insights, knowledge and experience to take the Alliance to the next frontier of service."
The Advisory Board drives the mission of the Alliance to 1. Build effective and efficient biotech supply chain management strategies by developing, advancing, and disseminating best practices, knowledge, and research, 2. Invent innovative approaches for the highest quality and clinical outcomes in patient care, and 3. Create a community of supply chain management thought and practice leaders from the business, professional, and academia.
Paul Anderson, the Vice President of Strategic Operations at Life Technologies Corporation, has responsibility for leading major programs that enhance the global operations infrastructure of the company. Mr. Anderson previously led the global procurement organization at Life Technologies. He was formerly a senior executive leader at Applied Biosystems and led the global procurement, sales & operations planning, global distribution, program management and business systems organizations. Mr. Anderson also held leadership positions in supply chain and manufacturing at Perkin-Elmer Corporation and General Electric. Mr. Anderson is a graduate of the GE Manufacturing Management Program and has a Bachelor of Science, Magna Cum Laude, in Industrial Engineering, from Oregon State University and an MBA from Harvard Business School. He serves on the board of directors of BIOCOM Purchasing Group.
Paul Seaback is the Head of Global Supply Chain at Gilead Sciences. He has an extensive background in the pharmaceutical industry, including active pharmaceutical ingredient (API), drug product (DP) and medical device encompassing domestic and international supply chains. Prior to joining Gilead, from September 2008 till March 2013, Seaback was the Vice President of Manufacturing and Global Supply Chain at Medicis Pharmaceutical Corporation. He has also held leadership roles with Hospira, Mayne Pharma, NaPro Bio, Cardinal Health and Novartis. During his career he has implemented leading initiatives. His notable accomplishments include; a global Supplier Relationship Management program, a Risk Management program to identify and mitigate supply and supplier risks, and Supply & Demand and S&OP processes. His approach uses quantitative methodologies and collaboratively designed processes that influence behavior and drive performance amongst organizations to achieve targets across the global supply chain. Seaback holds a Bachelor of Science degree in Business, Economics and Marketing from Colorado State University.
Mary Kachinsky is the Senior Director of Strategic Sourcing at Cubist Pharmaceuticals. Her organization was formed in 2011 to generate fuel for growth and support Cubist's growing portfolio and clinical trials pipeline. Kachinsky collaborates with key stakeholders to provide comprehensive procurement services to ensure an effective supply chain. Formerly, as the Director of Worldwide Procurement for Pfizer, she led the Global Scientific Materials organization and supported the outsourcing of Clinical Trials. She has over 20 years of experience as a procurement professional and business leader serving in senior positions at Genzyme, Waters and Bose Corporation, spanning Research, Development and Manufacturing functions. A Certified Professional in Supply Management (CSPM) and a Lifetime Certified Purchasing Manager (CPM), Kachinsky earned her Master's degree from the Lally School of Management at Rensselaer Polytechnic Institute, and her Bachelor's degree from the Carroll School of Management at Boston College.
Dr. Richard L. Dawe is the Director of the Operations and Supply Chain Management Program and the Center of Operations Management excellence at the Golden Gate University and has taught undergraduate, graduate, and doctoral supply chain and operations courses since 1995. Richard has extensive supply chain management and industrial marketing experience from a 30 year career in the chemical, food, forest, retail, electronics, and logistics industries both in management and as a consultant. He has served the US Air Force, Colgate-Palmolive, US Borax, Southern Pacific, Ernst & Young, Intel, Samsung, Fritz Co., HP, Georgia Pacific, National Semiconductor, Unisys, IBM, Cisco Systems, and Lucent. Richard has published articles, cases, research papers, referred journals, and a book. He has presented at many conferences and is actively involved with numerous professional organizations as a member or officer including APICS, Council of Supply Chain Management Professionals, Institute of Supply Management, and the Biotech Supply Management Alliance.
Susanne Somerville is the Vice President of Supply Chain, North America for Genentech (wholly owned by Hoffman LaRoche) since 2011. Bringing over 25 years of experience in the biotech industry, Susanne has held roles in fermentation process development, manufacturing science, finance, and operational excellence. With previous roles at Cetus Corporation and Chiron, she joined Supply Chain Strategic Planning at Genentech in 2002, and took over directing the group in 2004, helping guide Technical Operations through the largest manufacturing capacity expansion in the history of the industry. This work earned her a citation in a Harvard Business School case study. In 2006 she was appointed Director, Clinical Supply Chain, and helped drive the implementation and realization of SAP and Class A for Clinical Planning. In 2009 she was promoted to Senior Director in PTD and relocated to Basel, where she was responsible for the global Supply and Resource Planning, Process Management, Operational Excellence, and IT Systems for the organization. Susanne received her Bachelor of Science degree in Chemical Engineering from the University of California, Santa Barbara, and her Master of Business Administration with an emphasis in Business / Operations Analysis from San Francisco State University.
These executives have joined the existing Advisory Board consisting of:

Dave Malenfant, Vice President, Global Supply Chain, Alcon Laboratories, Inc.
Kevin Pegels, Vice President Global Supply Chain PS-Biotech, Bayer HealthCare LLC
Mahender Singh, Research Director at the MIT-Center of Transportation and Logistics
Mark Buck, Global Supply Chain and Procurement Leader, Bio-Rad Laboratories
Nancy Nix, Director, Executive MBA Program, Professor Texas Christian University Board Chair, Elect Council Supply Chain Management Professionals
Phil Kaminsky, Professor in the Industrial Engineering and Operations Research Department at the University of California, Berkeley
Rayne Waller, Vice President, Global Supply Chain, Amgen
Rob Tenerowicz, Vice President, Supply Chain Management, BioMarin Shankar Suryanarayanan, Director, Manufacturing, Baxter International, Abbott
ABOUT BSMA
The Bio Supply Management Alliance, which organizes the Conference, was born of the need to create a worldwide community of operations and supply chain management leaders and professionals in the biotech, biopharma, and biomedical device industries. Based in the San Francisco Bay Area, home to more than 400 bio firms, the Alliance provides a forum for collaboration, learning and best practice sharing of practitioners, executives and thought leaders in these uniquely demanding industries.
Because life depends on usTM, the Bio Supply Management Alliance supports continuous learning and improvement of bio supply management professionals.