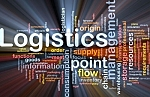 I am looking forward to continued involvement with BSMA and emerging market initiatives. - Yingming Yue, Associate Director, Supply Management, Nektar Therapeutics
Calabassas, CA (PRWEB) February 27, 2014
In 2013, the issues faced by the supply chain executives in the biotech industry, as pursued by members of the Bio Supply Management Alliance (BSMA), have ranged from basic blocking and tackling to matters of advanced analytics. The various steering committees consisting of executives from over 80 companies and academic institutions continue to be engaged in advancing the supply chain of the industry in terms of increased productivity, reduced time and cost of drug development, inventory reduction, risk mitigation, government compliance and entering emerging markets. These industry forums welcome participation in the discussion of the problems, development of solutions and collaborative implementation of ideas that are deemed to make a difference.
Highlights of the ongoing focus for some of the steering committees are the following:
Clinical Supply Management: Biotech companies face the challenges of building capabilities and capacities (external and internal), integrating with service providers, planning operations, ensuring clinical drug supply accountability and reconciliation, designing suitable packaging, providing cold chain solutions, capturing and managing vast amounts of documents and data, accessing emerging markets, and complying with governmental regulations, to enumerate the vital ones. The Holy Grail of clinical trials is a complex supply chain where packaging, distribution and information needs drive the large multinational trials and thousands of protocols across all therapeutic areas. Conducted in the global marketplace, supply management is handicapped by infrastructure, regulatory demands and cultural characteristics. The areas of defining the boundary between the drug manufacturer and the service provider, along with the information technology for the interface, remain opportunities to be seized.
Information Technology: The major drug manufacturers and service providers have already made or are making significant investment in installing ERP systems which provide a foundation for the business which often was a science. The resultant integration of functions within an enterprise is yielding an unprecedented insight into greater optimization. The sharing of information between trading partners and yielding visibility in the supply chain is beginning to reduce inventory in the pipeline and enhance overall customer service. For that matter, the State of California legislation for ePedigree provides a comprehensive framework or visibility end-to-end. Today we also find ourselves dealing with Big Data and Analytics, where structured and unstructured data with high volume, velocity and variety is being processed to yield actionable intelligence. This technology has the potential to not only enhance the competitiveness of the enterprise but also spur innovation and transformation. Finally, deploying SaaS providers is a strategic opportunity for small and medium-sized companies to build a virtual supply chain.
Strategic Sourcing: The trials and tribulations of global sourcing have included lower purchase costs, long lead times, inherent risks of quality and delivery, and the responsibility to foster a long term relationship. In this regard, information systems have become inevitable for large corporations while small and medium-sized companies can resort to SaaS providers for purchasing and inventory management services. The focus for the steering committee is on reduction of lead time, improved forecasting techniques, significant reduction of inventories, risk abatement and utilization of information systems. Establishing integrated Sales and Operations Planning practices remains a challenge.
Molecular Diagnostics Testing: MDx is the fastest growing segment of the in vitro diagnostic market, projected to hit $14 billion by 2014 and set to double by 2017. MDx relies on multiple technologies to identify genetic variations in individual patients. These advances have resulted in a highly fragmented US market with over 500 companies participating. The industry can benefit from the blocking and tackling practices of SCM in the areas of better understanding the customer, pull replenishment, filed inventory management, multi-vendor sourcing, kitting and fulfillment, cold chain and metrics, to mentions a few.
Emerging Markets: Expansion into emerging markets is now an economic imperative and the steering committee is promoting the sharing of best practices for overcoming the barriers to market entry. The distribution value chain in emerging markets is often immature—inefficient, inflexible and highly fragmented. Supply chain planning, manufacturing and distribution are complex. The regulatory environment, including taxation and import regimes, can be a significant barrier to growth, both in terms of working across borders and in terms of tracking the continuously evolving patchwork of laws and rules. The need exists for more effective monitoring of pricing and reimbursement. Talent shortages can also be obstacles to growth.
Get Involved. BSMA is committed to helping meet some of the SCM challenges by facilitating collaboration among the stakeholders of the biotech industry. Join the Steering Committee of eminent subject matter experts of your choosing.
Reminder: 7th Annual BSMA Conference is October 23-24, 2014, Foster City, CA. Visit http://www.biosupplyalliance.com.
ABOUT BSMA
The Bio Supply Management Alliance, which organizes the Conference, was born of the need to create a worldwide community of operations and supply chain management leaders and professionals in the biotech, biopharma, and biomedical device industries. Based in the San Francisco Bay Area, home to more than 400 bio firms, the Alliance provides a forum for collaboration, learning and best practice sharing of practitioners, executives and thought leaders in these uniquely demanding industries.
Because life depends on us™, the Bio Supply Management Alliance supports continuous learning and improvement of bio supply management professionals.