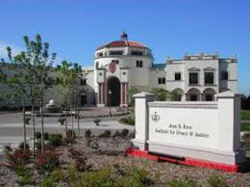 Calabasas, CA (PRWEB) May 13, 2014
New Speakers Added – Register Now - Early Bird Rates Before May 30!
Eminent supply chain management executives and academicians of the Life Sciences and Healthcare industry will deliver solutions, best practices and case studies to enable small and mid-sized companies to fully leverage sourcing and purchasing from R&D to Commercialization. The Summit will provide mentoring for startup and small companies as well.
Bio-Pharma & Medical Device Strategic Sourcing Summit: P U R P O S E - "Learn to Reduce Cost, Lead Time, & Defects"
Venue: Kroc Institute for Peace and Justice, 5998 Alcala Park, University of San Diego, San Diego, CA 92110
Click Here for the Current Program
The Confirmed Speakers to Date:
"Producing, Growing and Retaining the Right Supply Chain Talent"
Joel Sutherland, Managing Director, SCM Institute, University of San Diego
"Consortium Purchasing: Current Benefits & Future Opportunities"
Tom Heebink, Business Development & Strategic Alliances, Western Region, BIO
Rick Fultz, Managing Director, BIOCOM Purchasing Group
"Contract Manufacturing Life Cycle Management"
Myles Marcus, Supply Chain Management Consultant
"Strategic Sourcing: Blocking and Tackling in a Small Enterprise"
Isaac Young, Sr. Director, Supply Chain Operations, Bio-Marin Pharmaceuticals
"Cold Chain Considerations in Global Sourcing: Eliminating Risk and Ensuring Quality"
Doug Wettergren, Regional Sales Manager, Envirotainer
"Lessons Learned in Establishing a Synergistic Partnership with A Service Provider"
Dan Ambrose, Director, Continuous Improvement Customer Solutions, Strategic Partners, VWR International
"Strategic Sourcing: Critical Common Link from Discovery, R&D to Manufacturing and Distribution"
Devendra Mishra, Executive Director, BSMA
INDUSTRY PANEL:"Leveraging Strategic Sourcing for Startups and Small Companies in Bio-Pharma"
Mark Buck, Global Supply Chain and Procurement Leader, Bio-Rad Laboratories
Mary Kachinsky, Sr. Director, Strategic Sourcing, Cubist Pharmaceuticals
Moderator: Wayne McDonnell, Director of Advisory, PwC
"Biopharma Industry Service to Safeguard Sourcing of Materials and Delivery of Drugs"
Martin Van Trieste, Senior Vice President, Quality Assurance, Amgen
"Short-Cut to Supply Chain Success: Adapting Large Company Best Practices to Small and Mid-sized Companies"
Paul Anderson, Vice President, Global Procurement, Life Technologies
"Building Information Systems to Support Strategic Sourcing from Scratch"
Mary Kachinsky, Senior Director, Strategic Sourcing, Cubist Pharmaceuticals
ABOUT SCMI
The Supply Chain Management Institute (SCMI), directed by Joel Sutherland, was created in 1999 and today has a rightly deserved reputation for supporting the development of exceptional professionals who are sought after by industry and the public sector alike. The SCMI Advisory Board consists of senior executives of firms recognized as being on the leading edge of their respective industries and fields. USD's MS-SCM is one of the leading programs in the world, possessing both Institute of Supply Management (ISM) approval and Chartered Institute of Purchasing and Supply (CIPS) accreditation. SCMI disseminates its insights and best practices through graduate web-based programs, residence programs, executive education, and semi-annual forums.
ABOUT BSMA
The Bio Supply Management Alliance, which organizes the Conference, was born of the need to create a worldwide community of operations and supply chain management leaders and professionals in the biotech, biopharma, and biomedical device industries. Based in the San Francisco Bay Area, home to more than 400 bio firms, the Alliance provides a forum for collaboration, learning and best practice sharing of practitioners, executives and thought leaders in these uniquely demanding industries.
Because life depends on usTM, the Bio Supply Management Alliance supports continuous learning and improvement of bio supply management professionals.