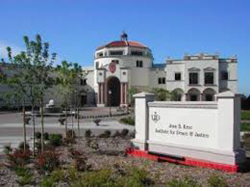 Calabasas, CA (PRWEB) June 10, 2014
The world's leading community of supply chain management professionals in the biotech, pharma and medical device industries will come together on June 24 to focus on Industry Research, Integrity & Visibility, Best SCM Practices, Strategic Sourcing & Contract Manufacturing, Information Technology Systems, Temperature-controlled Transportation & SCM Talent Development. The Bio Supply Management Alliance (BSMA), in partnership with the Supply Chain Management Institute (SCMI) of the University of San Diego (USD), is the organizer of the conference to foster the exchange of knowledge, experience and best practices covering R&D to clinical trials, commercialization, manufacturing and logistics.
Date & Time: June 24, 2014, 1 PM to 6 PM, Followed by Cocktail Networking Reception
Venue: Kroc Institute of Peace and Justice, KIPJ Room 121,
5998 Alcala Park, University of San Diego, San Diego, CA 92110
Registration Fee: As low as $145 for Alliance Members
Visit BSMA website for more information.
Highlights of the Conference:
INDUSTRY RESEARCH
"Pain in the Supply Chain of Pharma, Biotech and Medical Devices: Strategic and Tactical Issues in the Global Market"
Presentation of the key findings on the business landscape of healthcare logistics around the world, as well as healthcare logistics executives' top concerns and strategies for expansion. In collaboration with TNS Global, over 440 executives were interviewed in the pharma, biotech and medical device industries world-wide.
Robin Hooker, Director of Global Strategy Healthcare Logistics, UPS
INTEGRITY & VISIBILITY IN THE GLOBAL SUPPLY CHAIN
"Biopharma Industry Service to Safeguard Sourcing of Materials and Delivery of Drugs"
Procurement of raw materials and services and distribution of drugs is a global reality for the biopharma and medical device industry. New laws, regulations and guidance continue to stimulate innovation toward enhancing good manufacturing, distribution, and importation practices. This presentation will provide an international network to provide economical QA audit of suppliers across the globe as well as implementation of innovative approaches to protecting the quality of the product to the patient and to prevent illicit acts such as counterfeiting, diversion, and economic adulteration.
Martin Van Trieste, Senior Vice President, Quality, Amgen
BEST PRACTICES THAT CAN BE EMULATED
"Short-Cut to Supply Chain Success: Adapting Large Company Best Practices to Small and Mid-sized Companies"
Many large companies have achieved great results from building powerful supply chain organizations and global infrastructures. This presentation will describe how small companies who don't have the same supply chain volume as the large companies can achieve some of the same benefits by leveraging other industry resources and best practices.
Paul Anderson, Vice President, Global Procurement, Life Technologies
"Contract Manufacturing Life Cycle Management"
The selection and ongoing management of a contract manufacturing organization (CMO) is critical to the success of the contracting organization. This presentation walks through key considerations and suggested process steps that assist the organization in making the best decision to support its objectives when utilizing a CMO. The critical issue so ramp up, supply chain visibility and risk avoidance will be analyzed.
Myles Marcus, Management Consultant (Former Vice President of Supply Chain, Dendreon)
"Developing a Strategic Sourcing Competency for a Small Company"
A presentation on the basics of a strategic sourcing process, i.e. how small to medium companies can be strategic in their focus.
Isaac Young, Sr. Director Supply Chain Operations, BioMarin Pharmaceuticals
INFORMATION TECHNOLOGY: THE HOLY GRAIL OF SCM
"Building Information Systems to Support Strategic Sourcing from Scratch"
A case study of how the challenges faced when the executive first joined Cubist with no systems and tools to understand spend and to be able to identify opportunities for strategic sourcing, cost reduction, supplier optimization and/or supplier management, etc. A customer driven, low cost solution was successfully implemented with extraordinary results.
Mary Kachinsky, Senior Director, Strategic Sourcing, Cubist Pharmaceuticals
Richard Waugh, Vice President – Corporate Development, Zycus
ENVIRONMENTALLY-CONTROLLED TRANSPORTATION
"Environmentally-Controlled Transportation: Overcoming the Achilles' Heel in Sourcing"
Presentation of the technologies, best practices, systems and standards for environmentally controlled logistics from source to delivery for manufacturing.
Douglas Wettergren, Regional Sales Manager, Envirotainer
SCM TALENT MANAGEMENT DEVELOPMENT
"Producing, Growing and Retaining the Right Supply Chain Talent"
To attract, retain and develop top talent in biotech strategic sourcing supply chain management has never been more strategic a demand than ever before. Knowing that employees represent the majority of company value, maximizing that value requires truly knowing your talent and continuously developing it to influence and drive change across all departments, both local and global where "hard" technical and "soft" people skills are blended.
Joel Sutherland, Managing Director, SCM Institute, University of San Diego
INDUSTRY EXECUTIVE EXCHANGE 360°
PANEL:
"Leveraging Supply Chain Management for Startups and Small Companies in Biotech, Pharma and Medical Devices"
Deployment of supply chain management principles and practices deployed from R&D, Clinical Trials, Commercialization, Manufacturing and Distribution is a formidable challenge for small and large companies. The global market place, inter-dependence of trading partners in the supply chain, emerging markets of suppliers, IT connectivity and stringent requirements of agility, cost reduction, quality, sustainability of the environment and safety have added challenges to management. The panel will discuss and exchange solutions.
Mark Buck, Global Supply Chain and Procurement Leader, Bio-Rad Laboratories
Mike Mayo, Director, Materials & Procurement, Olympus Biotech
Mary Kachinsky, Sr. Director, Strategic Sourcing, Cubist Pharmaceuticals
Joseph Hopkins, Senior Director, Strategic Sourcing and Procurement Operations, Allergan
Moderator: Wayne McDonnell, Director of Advisory, PwC
AND MUCH MORE
ABOUT BSMA
The Bio Supply Management Alliance, which organizes the Conference, was born of the need to create a worldwide community of operations and supply chain management leaders and professionals in the biotech, biopharma, and biomedical device industries. Based in the San Francisco Bay Area, home to more than 400 bio firms, the Alliance provides a forum for collaboration, learning and best practice sharing of practitioners, executives and thought leaders in these uniquely demanding industries.
Because life depends on usTM, the Bio Supply Management Alliance supports continuous learning and improvement of bio supply management professionals.