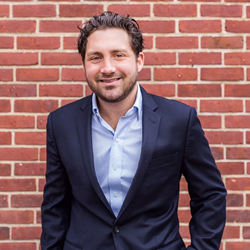 There has been no more successful therapy than the 12-step peer-support program that became the foundation of Alcoholics Anonymous.
Great Neck, NY (PRWEB) November 16, 2016
Addiction is a complex, chronic disease. It is caused by a combination of biological, behavioral, and environmental factors, all of which have to be addressed to effect a cure. Many of the advances in treating addiction in the last twenty years have focused on how drugs change the brain and on the development of medication-assisted treatments to reverse those changes. "These breakthroughs have been remarkably successful in healing the brain," says neurologist and addiction medicine specialist Dr. Russell Surasky with Surasky Neurological Center for Addiction. "But to reduce the risk of relapse over the course of a lifetime, sufferers must attend to their psyches, their souls, and their daily lives as well as to the biological basis of the disease. And for more than 75 years, there has been no more successful therapy than the 12-step peer-support program that became the foundation of Alcoholics Anonymous in the 1930s."
The 12-step model was developed by AA founder Bill Wilson, who saw the positive effects of sharing stories on those struggling with alcoholism. He brought together elements from various teachings that he had encountered, combining a strong spiritual component – acknowledging the need for help from a higher power – with the help of peers fighting the same fight. Over time, the 12-step model that originated with AA has been adopted and adapted by other groups to support people struggling with other addictions: Narcotics Anonymous, Heroin Anonymous, Gamblers Anonymous, and more. The program has also been modified to incorporate different religious traditions, including Native American, and to secularize the model to accommodate those who prefer a non-religious program.
Narcotics Anonymous was founded in 1953 as an offshoot of Alcoholics Anonymous. It maintains the spiritual tradition of AA but is not affiliated with any religion and welcomes people of all faiths. The foundation of its model is that through regular meetings and sharing experiences, people can help each other achieve and maintain abstinence from the drugs to which they are addicted. Here are the NA 12 steps, which may be explored in order or visited and revisited more than once.
1. We admitted we were powerless over alcohol – that our lives had become unmanageable.
2. Came to believe that a Power greater than ourselves could restore us to sanity.
3. Made a decision to turn our will and our lives over to the care of God as we understood Him.
4. Made a searching and fearless moral inventory of ourselves.
5. Admitted to God, to ourselves and to another human being the exact nature of our wrongs.
6. Were entirely ready to have God remove all these defects of character.
7. Humbly asked Him to remove our shortcomings.
8. Made a list of persons we had harmed, and became willing to make amends to them all.
9. Made direct amends to such people wherever possible, except when to do so would injure them or others.
10. Continued to take personal inventory and when we were wrong promptly admitted it.
11. Sought through prayer and meditation to improve our conscious contact with God as we understood Him, praying only for knowledge of His will for us and the power to carry that out.
12. Having had a spiritual awakening as the result of these steps, we tried to carry this message to addicts and to practice these principles in all our affairs.
"Twelve-step programs provide structure and support, both critically important for people who are recovering from addiction," says Dr. Surasky. "The opportunity to connect with others facing a similar challenge and the bonds that develop as a result of sharing common experiences are a vital aspect of the recovery process and have lasting benefits." One of the most important bonds forged in a 12-step program is with a sponsor, a recovering addict who becomes a key support, helping the new member navigate the steps and offering friendship and advice in difficult moments.
"These programs work," Dr. Surasky concludes. "The challenge of recovery and establishing a drug-free life can feel overwhelming. A 12-step program is a tried-and-true therapy that helps people accept responsibility for their behavior and accountability for their lives going forward."
Russell Surasky, FAAN, ABAM, with Surasky Neurological Center for Addiction, is board certified in both neurology and addiction medicine, is one of the few physicians with this combination of credentials. His primary focus in practice is addiction medicine. Utilizing unique medication protocols individualized to each patient, he provides specialized treatment for opiate, benzodiazepine, and alcohol addiction. http://www.drsurasky.com