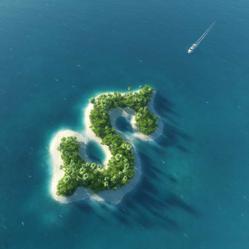 ...generating over 115,502,200 jobs for Americans.
(PRWEB) July 05, 2013
According to a new informative series of articles by portable water filter company, SureAqua, the total water usage by the United States of America is 410,000 million gallons per day.
Research drawn from sources such as the U.S. Geological Survey and the United States Census Bureau have presented some unexpected findings. This SureAqua series set out to unravel the role that water plays in the United States economy, starting off with outlining the top five highest consumers.
"When we looked into it we found that the most consumptive industries were the Thermoelectric Power, Public Supply, Industrial Use, Irrigation, and Aquaculture industries took the cake, allotting to a combined consumption of 400,450 million gallons per day," commented Robert Domanko, Founder and Director of SureAqua.
From there the articles aimed to outline the economical significance of these findings by identifying how many jobs were created in these industries and how this translated into a national, financial benefit in terms of revenue and employee payrolls.
The last of the big five were analyzed in the latest part of the series, Water and the Economy: Industrial Use, Irrigation and Aquaculture, which pointed out that these three well deserved their titles, consuming a total of 154,980 million gallons per day, generating over 115,502,200 jobs for Americans.
"With this new knowledge or outlook on the importance of water in the United States Economy, we will now be looking into the risks that this essential natural resource faces. Our supplies are under more pressures than ever, and it has never been more vital to draw attention to this and educate citizens on these matters," continued Mr. Domanko.
To view the latest article, Water and the Economy: Industrial Use, Irrigation and Aquaculture, follow below the link:
http://www.sureaqua.com/_blog/NEWS/post/waterandtheeconomyindustrialuseirrigationAndaquaculture/
To join the conversation, 'LIKE' SureAqua on Facebook by following the below link to their official page: