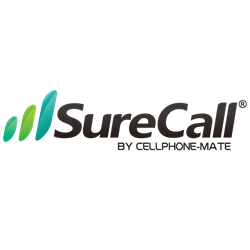 Florida is a growing market that struggles with cell signal, especially in many of the coastal areas. SureCall has a full line of cell phone signal boosters to improve cell signal in homes and buildings
Tampa, FL (PRWEB) September 16, 2015
SureCall, the cell phone signal booster leader in combining high quality technology with innovative design, announced today that it is expanding its A/V custom installer and consumer markets in Florida. Brian Hagerty has been hired to lead the Florida team as Regional Sales Manager.
"Brian's experience, as well as key relationships in the custom electronics industry will enable SureCall to expand into new accounts and areas in Florida," said Frankie Smith, director of sales, Consumer Division, SureCall. "Florida is a growing market that struggles with cell signal, especially in many of the coastal areas. SureCall has a solution, it's just a matter of working with, and in some cases educating the Florida custom installers, A/V experts, electricians and construction contractors to let them know that SureCall can provide their clients with a reliable cell phone signal, while increasing their business with this add on service."
In a recent study, the Radacati Group projects the number of mobile devices in use, including phones and tablets, will grow from over 9.5 billion in 2015 to over 14.8 billion by 2019.* This continued growth in cellular devices that rely on a strong cellular signal to work effectively, provides SureCall with a growing market of users looking to strengthen their indoor and in vehicle signal for both voice and data.
*The Radicati Group, Inc. Mobile Statistics Report, 2015-2019, February 2015
About SureCall
SureCall, the cell phone signal booster leader in combining high quality technology with innovative design, award-winning cell phone signal booster solutions and accessories, dramatically improves cell phone reception for homes, cars and businesses. With customers including Chrysler, Hewlett-Packard and Exxon Mobile, as well as other major institutions, such as Stanford, Duke and Wake Forest Universities, SureCall continues to develop industry-leading boosters that address the changing needs of all types of cellular and mobile broadband users. Awards include 2014: Best Commercial Integrator and Best Technology Integrator and 2015 Best Commercial Integrator. These awards recognize the impact SureCall products have on the industry in terms of the installers' productivity, the dealers' profitability, the clients' satisfaction and the industry's vitality. SureCall's line of FCC-approved boosters for personal, commercial and industrial use, increase the range and reception of almost any cellular call and/or data transmission. Founded in 2001, SureCall is an industry leader with multiple patents on their superior signal booster technology. For more information, visit http://www.surecall.com. Brian Hagerty can be contacted directly at bhagerty(at)surecall(dot)com or 941-323-1250
Facebook: SureCall Cellphone Signal Booster; Twitter: Sure_Call ; LinkedIn: SureCall