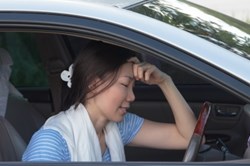 Our insurance database is one new tool that is helping high risk drivers and others seeking insurance to view the types of rates that are now being offered to drivers with any driving background
Austin, Texas (PRWEB) October 25, 2013
Automobile owners who have a need for additional types of insurance above the standard liability and full coverage policies that are common in North America can find a new resource online helpful to locate rates. The Auto Pros company has added its surety bond insurance quotes tool for high risk drivers at http://autoprosusa.com/insurance.
A standard bond related policy can be required if a driver has an immediate risk for default of payments or has a past driving history that includes accidents.
These policies are specialty policies that are in use in most states in the U.S. and can require a customized quote direct from insurers. The new tool online is helping to bypass the interview process with insurance companies and allowing consumers to view instant pricing online.
"Our insurance database is one new tool that is helping high risk drivers and others seeking insurance to view the types of rates that are now being offered to drivers with any driving background," said source from the Auto Pros USA company.
Online security is one issue that some consumers are concerned with when inputting personal information into quotation systems in use by some insurance companies. The Auto Pros developed high risk insurance tool online avoids the input of vehicle owner information and concentrates on the zip code to match all drivers to regional and local companies.
"The simple matching system that we use is able to instantly generate all quotes that are provided by companies in a centralized area to shorten the regular amounts of research that a driver would normally undertake when evaluating companies," the source added.
The Auto Pros USA company high risk insurance tool is one example of the new services now currently provided to consumers using the company website to research essential auto industry services. A database setup for drivers to view warranty plans that can be used as safeguards against expensive repairs can also be used at http://www.autoprosusa.com/auto-warranty.
About AutoProsUSA.com
The AutoProsUSA.com company has developed a simple solution for vehicle owners to find insurance, warranty information and other necessary services for vehicle ownership in North America. The company staff provides the customer service solutions that are found through the company contact numbers and online access forms. The AutoProsUSA.com company operates a separate automotive parts research business to provide access to aftermarket and used auto parts for sale that consumers purchase from third party companies offering discounted prices online. Parts database tools are now part of the locator services that are launched online.