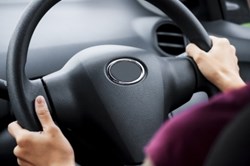 A driver can struggle with finding a company willing to underwrite a policy based on high risk data that can include credit histories, driving histories or other data reports
Baltimore, Maryland (PRWEB) October 18, 2013
A vehicle owner who is unable to obtain a liability or full coverage insurance policy due to past accidents or other circumstances can be required to submit a bond for coverage. The Auto Pros company has developed a new tool online that helps to locate surety bond insurers and provides price quotes for policies at http://autoprosusa.com/insurance.
The bonded insurance companies that are currently listed inside this high risk policies database offer bonds like SR22 to help a drive protect a foreign or domestic vehicle. This database provides a difference between regular telephone insurance quotes due to its lack of data that is requested from car owners when quotes are displayed online.
The Auto Pros programming now makes it easier to obtain a quote in total anonymity online by providing only a zip code that helps the system to determine where a driver is expected to use a vehicle most often. This zip code provides the SR22 insurance matching that is needed to supply providers offering quotes for coverage.
"A driver can struggle with finding a company willing to underwrite a policy based on high risk data that can include credit histories, driving histories or other data reports," said a source for the Auto Pros company.
The bonded insurance providers that are now providing the rates that are extracted from the Auto Pros database system online help to keep the information as accurate as possible with daily updates. The up to 50 providers that now submit data inside the system can make changes or deletions as necessary to ensure consumers access updated figures.
"The insurance companies that are offering rates in the U.S. are also able to provide full coverage, liability or short-term coverage policies that can be an alternative to a person who does not require a high risk solution," the source added.
The AutoProsUSA.com company developed the original concept for its database accessible tools online in January 2013. The installation of the parts finder system has been a large part of the success this company has received this year.
A secondary database for locating warranty policies for used or new vehicles is now active online at http://www.autoprosusa.com/auto-warranty.
About AutoProsUSA.com
The AutoProsUSA.com company helps consumers to research and locate automobile insurance policies that are designed for high risk drivers or others seeking affordable coverage. Company specialists help to perform the research and website updates that are provided daily online to the public. The AutoProsUSA.com company offers direct assistance to all users of its website through a national toll-free customer service portion of the company that was added last year. This new way of providing personal contact is helping all customers receive pricing, parts availability and other essential information easier.