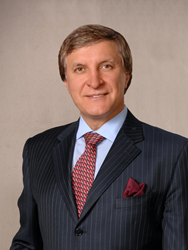 Rhinoplasty is a notoriously challenging procedure, and fillers are an effective, flexible way to correct the small issues that detract from the way patients feel about their nose before or after surgery.
Dallas, Texas (PRWEB) May 22, 2014
According to a recent paper published in the Journal of "Plastic and Reconstructive Surgery," patients and rhinoplasty specialists have more options for correcting minor abnormalities, specifically soft-tissue fillers. Hyaluronic acid gels, such as Restylane and Juvederm, are ideal for softening fine lines and facial wrinkles, but new research conducted by Dr. Rod J. Rohrich, Professor and Chair of The Department of Plastic Surgery at UT Southwestern Medical Center, shows that they are valuable for refining the shape of a patient's nose before or after surgery.
Long used on the face, dermal fillers are one of the most promising advances in the field of rhinoplasty. At the 18th Annual National Meeting of The Rhinoplasty Society, Dr. Rohrich said that fillers, 3D imaging techniques, biodegradable constructs, and biological constructs, such as cartilage from the patient's own body, will change the way that rhinoplasty is performed in the future. In March 2014, Dr. Rohrich and colleagues discussed these new techniques at the Dallas Rhinoplasty Symposium, chaired by Dr. Rohrich.
This comprehensive study analyzed filler choices, injection techniques, and pre-injection assessments to help rhinoplasty specialists and their patients achieve desired results. Dr. Rohrich stated, "Rhinoplasty is a notoriously challenging procedure, and fillers are an effective, flexible way to correct the small issues that detract from the way patients feel about their nose before or after surgery. It's possible for patients who embrace this temporary treatment to fine-tune the shape of the nose and possibly avoid surgery altogether."
Candidates that Dr. Rohrich and other board certified rhinoplasty surgeons have identified for this non-surgical procedure include patients who do not want to undergo surgery, first-time patients who are considering rhinoplasty but want to envision the results, and those who have already undergone a primary rhinoplasty but aren't entirely satisfied. The procedure is also ideal for patients who do not want a revision surgery or would like to correct small abnormalities temporarily in cases where a secondary rhinoplasty cannot be performed immediately.
Hyaluronic acid can refine the shape of almost any part of the nose, including the tip, the bridge and the sides of the nostrils. Precision injections using a fraction of a milliliter of gel can restore symmetry, conceal irregularities in the underlying nasal anatomy and make the nose appeal fuller, smoother and better proportioned while retaining the patient's unique look.
As a leader in the field and a specialist in secondary rhinoplasty, Dr. Rohrich is advancing this emerging non-surgical technique while giving surgeons and their patients more options for achieving results that were only possible through surgery in the past.
About Dr. Rod J. Rohrich
Dr. Rod J. Rohrich holds the Betty and Warren Woodward Chair in Plastic and Reconstructive Surgery at UT Southwestern Medical Center. He also holds the UT Southwestern Medical Center Crystal Charity Ball Distinguished Chair in Plastic Surgery. Dr. Rohrich graduated from Baylor College of Medicine with high honors, and completed a plastic surgery residency at the University of Michigan Medical Center and fellowships at Massachusetts General Hospital/Harvard (hand/microsurgery) and Oxford University (pediatric plastic surgery). He has served as president of the American Society of Plastic Surgeons, the largest organization of board certified plastic surgeons in the world. He repeatedly has been selected by his peers as one of America's best doctors, and twice has received one of his profession's highest honors, the Plastic Surgery Educational Foundation Distinguished Service Award, which recognizes his contributions to education in plastic surgery. He is the co-author of a new consumer book entitled "Navigate Your Beauty – Smart and Safe Plastic Surgery Solutions" which focuses on how to find the best plastic surgeon to get excellent results and with the safest outcomes. Dr. Rohrich participates in and has led numerous associations and councils for the advancement of plastic and reconstructive surgery. He is a native of North Dakota and is married to Dr. Diane Gibby, also a plastic surgeon. They live in Dallas with their two children.