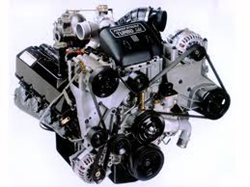 Our surplus engines inventory is offered year round to buyers seeking a higher quality build for below the regular MSRP pricing.
Huntsville, Alabama (PRWEB) August 26, 2013
Engines that are purchased through secondary sources in bulk provide some retailers with a surplus of inventory. The http://gotdieselengines.com company is now marketing its surplus diesel engines online to public buyers. These engines are purchased in multiple quantities for all automaker brands and are currently listed for sale online.
This engine surplus marks a new turn in business strategy by this company. The standard retail market for replacement engines is now a crowded area for online sales.
Auction companies are now selling brands of motors that are owned by car owners or third party sellers. This competition has increased the awareness of consumers when researching quality and price details.
"Our surplus engines inventory is offered year round to buyers seeking a higher quality build for below the regular MSRP pricing," said a sales expert for the GotDieselEngines.com company.
The cash discounts that are acquired through engine acquisitions by this company are figured into the sale prices charged to consumers.
Contracts with better diesel engine suppliers have been reached this year to broaden the warehouse inventory of surplus motors currently in stock. The bulk purchasing options that this company has available is creating a larger inventory although the sale pricing announced is not affected.
"Multiple companies are used to source each engine that is purchased and our bulk buying is expanding our discount levels," the sales expert confirmed.
Surplus purchases of used diesel engines made this year have expanded the Ford, Chevy, Dodge, Jeep and Cummins inventories marketed to buyers.
Pricing is now delivered by this company through its customized database system. Users of this system now enter a year of each engine and the make that is required to receive a price. The customer service number arranged for inquiries is now used as a secondary source by some buyers who research engine details.
Information for current shipping incentives and limited warranty inclusions are now delivered through this system for standard and surplus used engines currently marketed for sale.
About GotDieselEngines.com
The GotDieselEngines.com company currently provides one of the largest diesel engine resources currently available for consumers to research on the Internet. This company retails Ford, DMAX, Cummins, Perkins, Isuzu, Mitsubishi and other popular types at below retail pricing. The GotDieselEngines.com company currently offers access online to its database search tools that provides easy price comparisons for all company inventory. The limited warranty policies attached with all customer sales are a new strategy in place by this company to boost all levels of customer assurance for its used diesel engines.