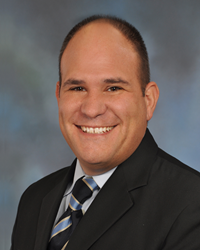 Nick brings a strong combination of design acumen, project management and a passionate approach to customer engagement and support
Easton, PA (PRWEB) February 27, 2017
Sussex Wire, Inc. announces the appointment of Nick Piergiovanni to the role of Business Development Manager. In this role, Mr. Piergiovanni will assist clients with developing miniature, tight tolerance (+/- 0.0005") metal component designs to lower cost, increase mechanical durability and reduce carbon footprint through applying cold forming and roll forming technologies. Nick is responsible for client development and commercialization in the Medical Device, Healthcare Consumables, Fasteners, Consumer Electronics, Valves, Precious Metals and Contract Manufacturers markets.
Mr. Piergiovanni joins Sussex Wire with over 15 years of experience working with Global Fortune 1000 account engineering, sourcing and quality control teams to identify the best design, manufacturing and logistics solution for their most demanding miniature and micro metal component requirements. Nick matriculated at Villanova University where he earned a degree in Mechanical Engineering in 1996. His technical application expertise spans a broad spectrum of precision metal components and parts manufacturing technologies including forging, forming, machining and stamping.
"Nick brings a strong combination of design acumen, project management and a passionate approach to customer engagement and support," commented Tim Kardish, President. "He is already engaged with design thought leaders at several North American medical device and healthcare companies leveraging the cost reduction, production work hardening and net shape benefits of cold forming manufacturing technologies helping clients' to meet their needs for a better alternative to a Swiss machined complex geometry and tight tolerance metal components."
About Sussex Wire, Inc.
Sussex Wire is one of a very few companies in the world that can manufacturer miniature, precision, geometrically complex, cold forming of parts in quantities ranging from 10 million to over 1 billion per year. Sussex Wire utilizes cold-forming, roll-forming, machining, tapping and four-slide technologies to shape metal wire and specialty alloys in diameters of 0.0035'' to 0.250'' at room temperatures into symmetrical and asymmetrical components faster and in a more cost-effective manner than traditional machining, stamping, metal injection molding and casting methods can. The Company serves global blue chip customers who operate in the medical, electronics, connectors, computer, automobile, transportation, appliance, semiconductors, and glass to metal seal industries. Examples of custom parts are illustrated on the Company's website, http://www.sussexwire.com. The Company is ISO 9001-2008 certified.