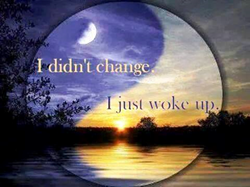 You Are The Change That You've Been Looking For...
Los Angeles, California (PRWEB) November 04, 2014
How To: directions
The cooperative platform of Sustainability Partnerships is comprised of non-profit organizations, companies with a humanitarian heart, and Sustainability Partnerships working together as one for the betterment of all.
1. Participants will receive personal support as soon as they register in sign up form & call during California business hours to confirm participation
2. Search entire site and select a favorite niche or offering/s as a means to personal fulfillment and to maximize earning potential
3. Start today and earn equity or income by using this PLATFORM to provide any offer within including sponsorship, investors or memberships
4. Celebrity donations are excluded from compensation programs because 100% of all celebrity donations are handed direct to celebrity, so he or she can hand direct to the cause or charity
Participants can expect the following benefits from the platform's 1 Million Equity Shares donated to help 1 Billion people become self sustaining:
1. Weekly income: everyone is invited to earn 50% profits/commissions by providing any offer within the platform including sponsorship, investors or memberships
2. Quarterly profit sharing: participants receive dividends on a profitability basis in accordance to each recorded/earned equity share, by providing any offering within the platform including sponsorship, investors or memberships
3. Join a steering committee or share any sustainability niche including sustainability music
4. Earn equity by becoming or recruiting contacts as sponsors
o Tax deductable
o Create immediate American jobs
o Connect to one billion people by supporting sustainability in local communities
o Receive all the expensive benefits and priceless rewards listed in either sponsor package & co-branding in local and global media
5. Earn equity by becoming or recruiting personal contacts as investors
o The platform's plan launches at the perfect time and is already attracting of millions prospective members
o Market potential reaches trillions of dollars in US currency
o Forecast is to generate $8.4 Billion annually ($8,400,000,000.00) through basic life needs, funds and resources after 2020
o In-house departments listed below are poised to engage one billion prospective members.
o Departments include:
--- Advertising, public relations, marketing, technical, infomercials & sales company
--- Social media platform of sustainability partnerships (provides revenue - more practical than Facebook)
--- Subsidized businesses platform
--- True story documentary film highlights conception in 1978 till present
--- The Non-profit forecast is to surpass $1 billion dollars in humanitarian donations after 2020
--- Engineering - development firm
6. Membership is free, yet participants can earn 50% by subscribing people to donate to the various causes offered by this cooperative PLATFORM of Sustainability Partnerships
7. Earn equity towards subsidized lands
o Land is subsidized or paid for by the businesses gifted to participants by the cooperative platform of sustainability partnerships
o The friends' n family program helps two small families of four (per each family 8 total) live all inclusive for $850 monthly total per family.
8. Earn equity towards subsidized permaculture farming
o We can grow 1 million pounds of food on 3 acres, 10,000 fish, 500 yards of compost
o Participants can enjoy organic home grown food picked fresh daily before their eyes.
o Fresh Air… Clean Living Water and Genuine Belonging from a Like Minded Extended Family
9. Earn equity by participating towards subsidized homes, clean utilities and sustainable communities
o Fully self sustainable homes are made possible by Sustainability Partnerships. For example: An entire 3,000 square foot duplex (main house plus guest house) includes solar and wind turbine energy, rain water management systems, as well as gray water waste management, porch, patio and rooftop sundeck for approximately $100,000.
10. Earn equity participating towards subsidized businesses
o The platform helps people become self sustaining by providing participants with traditional businesses and online businesses. These businesses are free; traditional businesses include but not limited to store, restaurant, day spas, and hotel resort services. The online businesses include but are not limited to travel, general stores, promo items stores
11. Earn equity by participating in a billion dollar breakfast
o Security and safety is up-most priority
o Fans register in a breakfast contest and donate $1+ or any amount that they are comfortable with.
o Celebrities will enjoy breakfast with winning fan.
o Celebrity will receive two checks at event totaling 100% of all donations.
12. Earn equity participating in a true story documentary film
o Best summarized by the two themes in Phenomenon with John Travolta & Pay It Forward with Kevin Spacey-Helen Hunt- Haley Joel – Jon Bon Jovi
13. Earn equity as a sustainable salespeople or marketing professional
o Serious career choice with huge advancement opportunities
o Full support
o 1,000 shares sign on bonus
o Huge 50% commissions + benefits
o Call for interview after reviewing all job info 9-6 M-F PST
Sustainability Partnerships is located in Van Nuys California, with roots back to 1978, and is comprised of non-profit organizations, companies with a humanitarian heart, and sustainability partnerships working together as one for the betterment of all.
Media contact:
Christopher Link
(310) 598-0316
partners(at)sustainabilitypartnerships(dot)net