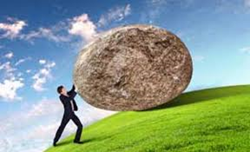 Join Forces! Collaborate!
Los Angeles, California (PRWEB) January 13, 2015
Eco and sustainability visionaries are joining forces in groves with Sustainability Partnerships, a growing eco cooperative comprised of sustainability projects and visionaries; a non-profit, and a Pay It Forward company located in Los Angeles, California. The cooperative is donating 1 Million equity shares to support new partners, and offers a growing list of funding, marketing and technical services at no charge, including private equity incentives via a CrowdFunding Cooperative.
All clean projects are encouraged and welcome. Project visionaries and staff are invited to collaborate and can participate by clicking here for directions to share their green projects.
The Cooperative is inspiring because it grows stronger not by asking for support, rather by supporting value driven eco projects and visionaries. In turn, the individual projects grow by being in community with Cooperative Platform of Sustainability Partnerships. The Cooperative is also donating 1 Million shares of its own private equity to assist green projects and visionaries to collaborate with the growing cooperative of sustainability partnerships.
Sustainability projects and visionaries are continuing to join forces to support each other's projects and to expand the cooperative to bring fruition to one another's projects. Already, the cooperative platform of sustainability partnerships includes the following departments to assist sustainability projects: funding, crowdfunding, legal, marketing, public relations, engineering, design, land owners, aquaponics, permaculture, rain water catchments, social media, press releases, radio hosts, online store managers, travel and tours businesses, classified marketing, Google+ marketing, email marketing, event coordinator, office staff, grant writers, telecom, technology, celebrities, business consultants, and solar; new departments are added with every new sustainability partner added.
Recent partnerships include:
Undefeated World Champion Benny "The Jet" Urquidez, Rainbow Medicine Show Record Cooperative, Eco SuperHero, Chinini's Wonder World, and Professor Alan Tratner — who helped create the original Earth Day in 1970, is a staff member of Environmental Quality Magazine, participated in the first United Nations Conference on the Human Environment in Stockholm, Sweden, in 1972, who founded the Environmental Education Group with its historic and current core projects of Green2Gold, FD3 World Helping Projects, TechBrew events and "Cashing In on the Green Economy", co-sponsor of the Clean Business Investment Summit and was a former professor of environment and energy — was honored by the highest recognition bestowed by the International Green Industry Hall of Fame for Lifetime Achievement, in two days of annual ceremonies at California State University-Fresno last Thursday and Friday.
ChiNini'z Nature Wonderland will incorporate four distinct yet inter-related strategic business segments under a single umbrella. These will include agriculture, insect rearing, renewable energy and tourism. A common hallmark for each individual business unit is its state of the art facility, which will incorporate new Earth-friendly technology and old world charm, elegance, and attention to service to meet the demanding, and discriminating imperatives destined to be the "Model" for what the future will be! We are creating a "fun hands on" education system, knowledge and growth for Mother Nature, green energy, local grown food, water purification, eco-tourism, insectariums, biodiversity awareness and Tai Chi for mind, body & soul, native culture and arts!
The Rainbow Medicine Show Record Cooperative is dedicated to the research and development of worker-owned cooperative economics in community development. Based on democratic economics, (one worker one vote), and environmentally safe business practices - through art and music - they promote solutions to the local and global problems including green and safe energy. The Rainbow Medicine Show has a long 27-year history, including a media for peace event with Ralph Nader that helped to close the Maine Yankee Nuclear Power Plant with the Maine Greens in 1997
Dan Young in Springfield, Illinois, owns and operates a 300 acre farm, which has been in his family for three generations since his grandfather founded it back in the days when food was still organic. Unfortunately, Dan's farm has ended up almost entirely controlled by a chemical GMO super structure. Dan's project with CrowdFunding Cooperative is to reclaim his 300 acre farm from the banks and GMO corporations so he can convert it into an organic farm destination with community amenities and empowerment centers for humanity.
Rudy Ekkawi owns 3.5 lovely acres with five houses direct on lake in Florida. His project is a self sustaining community farm destination, offering: community amenities, empowerment centers for humanity, learning centers for aquaponics, permaculture, rain water catchments, black water bio fertilization systems, grey water bio fertilization systems, sustainable housing, Integrity living, affordable homes, green businesses, shared cooperatives, community profit sharing, and support systems.
Media Contact:
Christopher Link at 310.598-0316
partners(at)sustainabilitypartnerships(dot)net