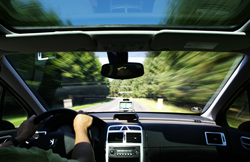 Suzuki no longer sells or manufactures vehicles in the American market, and some of the internal components like motors are getting harder to locate
Indianapolis, IN (PRWEB) April 27, 2015
Suzuki distributed its Sidekick compact SUV inside of the United States from 1987 until the 1994 year. People who own one of these vehicles or need to perform repairs can now buy used Suzuki 1.6L engines when using the PreownedEngines.com website at http://preownedengines.com/suzuki-1-6l-engine. A complete inventory now exists for original Sidekick replacement motor blocks.
The versions that are now in stock and for sale nationally were removed from salvaged Suzuki vehicles in more than one part of the United States. The POE company has arrangements with regional auto dismantlers and has acquired the 1.6-liter units now offered. Purchasers of the used auto engine inventory now available will receive a full warranty support package.
"Suzuki no longer sells or manufactures vehicles in the American market, and some of the internal components like motors are getting harder to locate," said one Preowned Engines specialist.
The Suzuki Sidekick used motors that are supplied for direct sale are one upgrade to the I4 class of inventory that is now presented on the PreownedEngines.com website. The comparable Chevrolet Tracker 1.6L builds are also in stock to offer different choices to a person who is trying to match a VIN number with a specific compact SUV brand.
"Both Suzuki and Chevy each had a version of the Sidekick although the motors inside are not compatible and are different blocks," said the specialist.
The Preowned Engines company will still continue to provide phone support for consumers who call its order line at 1-866-320-1065. Through a new ordering procedure on the web, consumers will now have a faster way to explore any products that are in stock or on sale using the mobile and web app now on the homepage.
About PreownedEngines.com
The PreownedEngines.com company has updated the quality of its motor inventory in 2015 by adding new regional suppliers to its mix of partners. The company now helps retail the in stock units for foreign and American-made editions. The PreownedEngines.com company supplies all people who enter its website with a new option to search, compare or make real time purchases for its promoted motor blocks on the web.