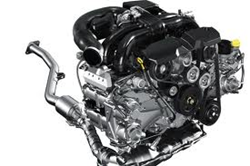 The luxury Forenza vehicles that have been sold in the U.S. are now supported by our used engines inventory
Indianapolis, IN (PRWEB) March 02, 2014
The Suzuki brand of automobiles are no longer sold in the North American market and some retailers of parts have reported shortages this year. The Got Engines company has acquired now Suzuki Forenza used engines that are for sale in the 2.0 size for immediate sale at http://www.gotengines.com/suzuki/suzuki-engines.html.
These motors were produced by Daewoo for the Suzuki brand of motor vehicles in the North American market. These 2.0 series motors are advertised through the GotEngines.com company website with a special sale price. All purchasers of motors in the U.S. receive access to these new discounts.
"The luxury Forenza vehicles that have been sold in the U.S. are now supported by our used engines inventory," said one Got Engines company source.
The 2.0 engine acquisitions and structured price levels now available for the Suzuki brand are in combination with the recent price markdown for Honda motors. An announcement was made earlier this month alerting the general public of the lower priced 2.0 Civic engines that are also available.
"The imported engine brands that our company distributes to buyers receive our customized warranty coverage plans figured into the final selling price of every unit," said the source.
The Got Engines company has completed the updates to the search database online for all motors in stock to showcase the arrival of the Suzuki engines. Any person who researches available engines using the new platform for research can also obtain accurate warranty details without calling customer service for information.
About GotEngines.com
The GotEngines.com company supplies discounts for automobile engines in North America to offer a resource for parts buyers to rely upon 365 days a year. The company resources used to acquire all of the listed inventory on the company homepage have expanded this year. The GotEngines.com support staff continuously provide support by phone systems and feedback tools available on the homepage. New inventory of motors are added each month of the year to increase the size of the warehouse that is now searchable through the company website.