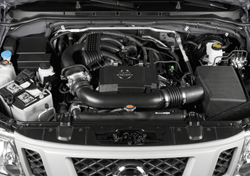 Suzuki once dominated a portion of the American automotive sales although the recent termination of this company brand is making replacement engines harder to locate for buyers
Cleveland, OH (PRWEB) December 27, 2013
Suzuki recently pulled out of the North American auto industry in favor of producing more motorcycles for global distribution. This has added to a shortage of motors in the U.S. market and the Got Engines company is helping to create a new resource for inventory online. This company is now selling Suzuki Sidekick engine inventory online at http://www.gotengines.com/suzuki/suzuki-engines.html.
The Sidekick first entered the American market in the 1989 year as a compact SUV vehicle. The 1.8L four-cylinder engine is one of the most successful production runs for the Suzuki company in the U.S. The entry of this motor inside the enhanced import inventory at the GotEngines.com company is expected to attract buyers with few resources to find engine replacements.
The used condition inventory currently added in the 1.8L size joins existing 2.0L inventory included earlier this year. This better range of I4 and V6 motors available in the imported inventory currently showcased to online buyers is enhancing the research that engine buyers can conduct using the Got Engines website.
"Suzuki once dominated a portion of the American automotive sales although the recent termination of this company brand is making replacement engines harder to locate for buyers," said a source from the GotEngines.com company.
The import inventory increases now announced are in combination with the expansions made this year to the domestic motors now listed on the company website. The foreign builds recently acquired has leveled out the inventory numbers between import and domestic motors in V6 and I4 size in 2013.
"Buyers who use our website to find replacement engines now receive immediate the benefit of warranties when sales are finalized for U.S. shipments," the source confirmed.
The GotEngines.com company recently adopted a new policy for vehicle engine warranties and is including this expanded coverage at no additional buyer cost. All details about these protection plans for used engines can be viewed using the company website.
About GotEngines.com
The GotEngines.com company provides helpful solutions online to locate used condition automobile engines from its growing inventory in North America. The different inventory that is now marketed online provides one of the largest mixtures of replacement motors found through a non-automaker website. The GotEngines.com company website is configured to allow the general public to locate any engine in stock and view pricing without calling the company toll-free number. A warranty plan for all previously owned engines purchased through this resource is offered without additional costs to motor buyers.