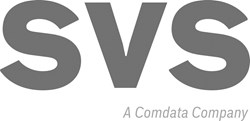 This data center enables us to expand our local expertise, while providing both compliance with Chinese law and the secure functionality that our clients have come to rely on. -Shoney Yuan, VP of Business Development
Louisville, Ky. (PRWEB) December 05, 2013
Global gift card provider, Stored Value Solutions (SVS), has further strengthened its position in China with the launch of a new data center in Shanghai. The data center complies with local regulations, which stipulate that any new card issued in China must be processed within the country.
SVS already has a busy regional office operating out of Shanghai. Vice President of Business Development for the Asia Pacific region, Shoney Yuan, explains that the investment in this data center is part of the SVS long-term strategic vision for the region.
"This data center enables us to expand our local expertise, while providing both compliance with Chinese law and the secure functionality that our clients have come to rely on."
The data center mirrors state of the art facilities that SVS currently operates out of Louisville, Ky. and Brentwood, Tenn. in the USA. Multilayered functionality within each of the data centers permit 'always on' services, with seamless switching should any malfunction or maintenance require a system shut-down.
In addition, the Shanghai-based data center is compliant with China's Ministry of Commerce regulations. SVS is one of the first international gift and prepaid card providers to achieve this and remains a world leader in terms of the quality and reliability of its systems.
Mark Schatz, Executive Vice President and Managing Director of SVS, notes that SVS has a strong, local presence and multilingual staff who are currently supporting both Chinese and international clients with a range of gift card and loyalty programs
"We have a responsibility to our local and multinational clients to enable them to make the most of the growing Chinese stored value market potential," Schatz notes. "During 2012, the gift card market in China was worth $160 billion. Our local data center and on the ground expertise are just two of the ways that we are able to bring our knowledge and skills to this exciting market."
About Stored Value Solutions
Stored Value Solutions (SVS) is the leading single-source provider of prepaid and stored value solutions, managing successful gift card programs for top retail brands around the world. With 21 years of experience, we help retailers develop industry leading gift and promotional cards as well as customer engagement solutions. We manage more than 600 million cards from more than 40+ countries and 26 currencies every year. SVS is a division of Comdata Inc. Headquartered in Brentwood, Tenn. in the USA, Comdata Inc. has over 1200 employees around the globe. For more information visit us online at http://www.storedvalue.com.