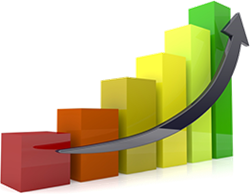 We are very excited about the growth we've had so far this year
Lakeville, PA (PRWEB) June 26, 2014
Swags Galore, the ultimate provider of curtains and other decorative window accessories, has recently announced a significant increase in revenue incurred over the first half of 2014, revealed in the retailer's semi-annual report. Compared to the same period last year (January through June), the curtain retailer experienced a 30% increase in revenue, largely due to improvements made to its inventory, customer service, and marketing initiatives.
"We are very excited about the growth we've had so far this year and hope to experience the same success throughout the rest of 2014. As a self-started business envisioned from a longtime hobby that I still enjoy to this day, it's extremely gratifying to be met with the success that we've had," says Melinda West, the co- founder and owner of Swags Galore.
The owners attribute the growth to several different causes, including a large increase in the quantity and variety of products carried and sold on Swag Galore's website. Other factors include a continued commitment to superior customer service and operations, ensuring that all orders are stocked and shipped within 24 hours as dictated by its "stock & ship" distribution model. Lastly, Melinda and co-owner/husband Eugene West have remained dedicated to advancing their marketing and advertising efforts, focusing greatly throughout the past year on social media, PPC advertising, and SEO.
"We have made a point over the previous couple of years to nurture the relationships we have with our customers and suppliers on social media by highlighting featured products, discounts, and giveaways- particularly through Facebook," comments Eugene West. "We also took the initiative this year to fine-tune our pay-per-click advertising in order to reach more customers looking for affordable, quality curtains and window accessories."
The specialty retailer has continued to optimize its website content for online visibility, paying particular attention to the changes resulting from Google's Penguin, Panda, and Hummingbird algorithm updates. Melinda and Eugene West have created a very successful business model by offering the greatest range of quality curtains and valances while keeping up with the best practices in the industry for retail operations, distribution, and marketing.
For additional information about Swags Galore or its window décor products, please visit: SwagsGalore.com.
About Swags Galore Inc.:
Swags Galore was founded by Melinda and Eugene West of Shirley, New York in 1999. It was Melinda's vision to sell affordable window treatments online and in 1999 she designed and launched their first website, originally selling scarf panels she made from home. In 2000, the business outgrew Melinda and Eugene's home and they expanded into a warehouse in Yaphank, New York, quickly out growing that. In 2005, Melinda and Eugene made the decision to move to Lakeville, Pennsylvania where they built their corporate headquarters and distribution center. Today, the company is the leader in their industry, selling low-cost window treatment s to retail consumers. To learn more about Swags Galore and their products, visit http://www.swagsgalore.com.