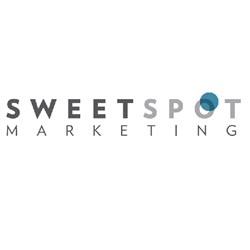 In the coming year, we'll be helping our valued clients grow their businesses by making them distinct and unique among their competitors.
Overland Park, KS (PRWEB) January 16, 2014
Sweet Spot Marketing, a Kansas City-area search engine marketing agency specializing in search engine optimization and paid search advertising, is celebrating 6 years of success and growth as a national-level search engine marketing and paid search advertising company.
"Speaking for everyone at Sweet Spot, I can say that 2013 was a successful year," said David Barnes, Founder and President of Sweet Spot Marketing. "We've become a nationally-recognized leader in the search marketing and paid search industry. Our SEO and PPC clients across the nation have seen incredible gains from their campaigns. And although a great deal of this success can be easily attributed to the knowledge and expertise our company has gained over the last six years, I know that the rewards our company and our clients have seen in the past twelve months are largely due to the incredible amount of efficiency and teamwork our team members demonstrate on the job every day."
In 2013, Sweet Spot Marketing saw record revenues, as well as key additions to company staff. Furthermore, Sweet Spot Marketing was again named to Inc. Magazine's 5000 fastest-growing private companies in America. In October, the company was recognized at the annual Inc. 500|5000 Conference and Awards Ceremony in Washington DC. Going into 2014, Sweet Spot Marketing will be leveraging new business prospecting power with the addition of a number of new sales advisors to the existing sales team.
"We accomplished a lot in 2013, but we're anxiously looking forward to the opportunities we'll have in the coming year," said Barnes. "The strength of our industry knowledge, our talent, and our synergy in the office is what sets us apart from most of our competitors. And with the new additions to our sales staff this January, we're expecting to see a period of record growth beginning in 2014."
For Sweet Spot Marketing, Year Six was a year of growth and recognition:

Growth included staff to support new Spanish-language SEM services division, as well as sales staff additions to allow the company to expand into select healthcare markets.
The company was listed as one of Inc. magazine's 500 fastest-growing private companies in America.
"In the coming year, we expect to reach new milestones and achievements," said Barnes, "and at the same time, we'll be helping our valued clients grow their businesses by making them distinct and unique among their competitors."
About Sweet Spot Marketing:
Founded in 2007, Sweet Spot Marketing has served businesses and advertising agencies alike, as a provider of Search Engine Marketing (SEM) services, including Search Engine Optimization (SEO), Paid Search Advertising (PPC), Content Development, Mobile Marketing, Local Search Optimization, Reputation Management, Search-friendly Web Design, and more.
The Sweet Spot Marketing offices are located near West 111th Street and Metcalf Ave in Overland Park, Kansas. Visit http://www.sweetspotmarketing.com for more information or call (888) 505-7111 to reach Sweet Spot Marketing directly.