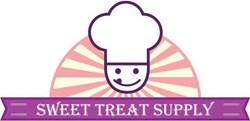 We are proud to be recognized as a business with integrity and expertise in the business community by such a well-known national organization. - Christopher Thurmon, Co-Owner of Sweet Treat Supply
Gridley, IL (PRWEB) December 03, 2013
Sweet Treat Supply LLC today announced its formal invitation, and subsequent acceptance, into the Central Illinois Chapter of the Better Business Bureau (BBB). This new induction as an accredited member can be seen as the culmination of a year of hard work and rapid growth for the small-town, big-hearted company.
"We are proud to be recognized as a business with integrity and expertise in the business community by such a well-known national organization, representing thousands of businesses and addressing consumer issues and concerns," says Christopher Thurmon, co-owner of Sweet Treat Supply.
The Better Business Bureau systematically collects data on millions of businesses throughout the United States and Canada, rating them based on sixteen different factors and making the information widely available to consumers. Once a business meets the BBB's eight "Standards for Trust" it is deemed eligible for accreditation and, upon acceptance, agrees to be held to these standards moving forward.
Built on a foundation of honesty, transparency, and customer-focused mentality, Sweet Treat Supply sets itself apart in the industry by carefully selecting each of the vendors it partners with. Eliminating intermediaries and dealing directly with factories enables the company to create a diverse and unique offering, all while ensuring its customers are presented with the highest quality products available on the market. The owners also place top priority on sourcing products made in the United States using green technology, an important consideration for an increasing number of consumers today.
Sweet Treat Supply's just-announced accreditation by the Better Business Bureau is a testament to the company's commitment to excellence in all areas of operation and service. Owners Christopher Thurmon and Eric Kaufman plan to keep up the momentum in the new year and beyond, honoring their pledge to function as a trusted organization and industry resource. With the customers' needs at heart, they expect to continue expanding their product and service offering to set the stage for consistent year-over-year growth.
About Sweet Treat Supply LLC
Sweet Treat Supply is a leading retail confectionary supplier based in Gridley, Illinois. Dedicated to providing the highest quality products to its cake decorating and candy making customers, the company offers a full range of supplies through its website, eBay store, and retail location with worldwide shipping options. For more information, please visit http://www.sweettreatsupply.com.