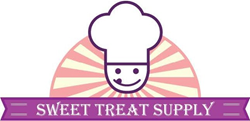 Sweet Treat Supply's charity initiatives are reflective of the big-hearted company's commitment to serving its surrounding community.
Gridley, IL (PRWEB) March 25, 2014
Fast growing confectionery supplier Sweet Treat Supply LLC continues its ongoing charity efforts with recent donations to several local organizations. Heavily involved in the local community since its inception, the company closed out a strong 2013 with generous contributions to Gridley-area charity, The Collins Brothers Difference.
For Sweet Treat Supply, the charitable year kicked off with a donation to the El Paso-Gridley Show Choir, which had its 5th annual invitational on February 21st – 22nd at the El Paso-Gridley High School auditorium. The event hosted 5 junior high and 14 high school groups from around the area.
An additional donation was made to the El Paso-Gridley PTO, which Sweet Treat owners Christopher Thurmon and Eric Kaufman provided with supplies for the organization's Craft Show and Vendor Fair. The supplies were used to make 6 cakes serving as "cake walk" and raffle prizes during the event – from which all proceeds directly benefited the Parent-Teacher Organization.
Finally, the company donated chocolate to the Gridley Public Library District for its annual Ladies Night Out, which took place on March 6th. The event is hosted each year to give local lady patrons an evening of fun and relaxation, as a "thank you" from the library.
As a business dedicated to providing the best possible products and customer service, Sweet Treat Supply stands apart in the industry by carefully selecting each of the vendors it partners with. Its direct relationships with factories enable it to create a diverse and unique offering, all while ensuring its customers are presented with the highest quality products available on the market. Owners Thurmon and Kaufman also place top priority on sourcing products made in the United States using green technology – an important consideration for an increasing number of environmentally aware consumers today. Sweet Treat Supply continually strives to deliver excellence in all areas of operation and service, making it a go-to resource for its loyal customer base.
Sweet Treat Supply's charity initiatives are reflective of the big-hearted company's commitment to serving its surrounding community. With its top-notch products, trustworthy reputation, and ongoing efforts to give back, the company is poised to continue making an impact in the confectionery supply industry.
About Sweet Treat Supply LLC
Sweet Treat Supply is a leading retail confectionery supplier based in Gridley, Illinois. Dedicated to providing the highest quality products to its cake decorating and candy making customers around the globe, at great prices, the company offers a full range of supplies through its website, eBay store, and retail location with worldwide shipping options. For more information please visit http://www.sweettreatsupply.com.