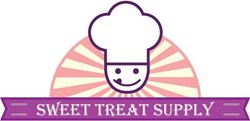 The holidays are all about giving, and we support the kind of giving that makes a positive difference in people's lives.- Christopher Thurmon, Co-Owner of Sweet Treat Supply
Gridley, IL (PRWEB) January 09, 2014
Keeping with their generous tradition, Sweet Treat Supply was proud to offer support to the Collins Brothers Difference, an Illinois charity whose goal is to raise money for children and families unable to afford gifts during the holiday season.
As part of the effort, Sweet Treat Supply donated 85 pounds of chocolate – one pound for each family who would receive the care packages put together by the Collins Brothers. The outreach touched families from Peoria to Pontiac, Illinois, an area of about 70 miles.
"We were proud to support a charitable endeavor like the Collins Brothers Difference," said Christopher Thurmon, co-owner of Sweet Treat Supply. "These young men are a credit to our community, and their giving spirit inspires us every day."
Gridley, Illinois is home to both Sweet Treat Supply and the Collins Brothers, and the recent donation was not the first time the two organizations joined forces for the betterment of their community. The confectionery supply store also provided a beautiful gift basket for the silent auction held at the annual Gridley Emergency Medical Services fundraiser, and another basket for the charity golf outing held by the Collins Brothers on September 7th.
"The holidays are all about giving, and we support the kind of giving that makes a positive difference in people's lives," said Thurmon. "The Collins Brothers have the same philosophy, and are doing a great job helping people experience the Christmas that they deserve, not the one their bank statement says they can afford. They really are a remarkable bunch, and pairing up with them was a no-brainer for us."
Charitable donations were a major focus of Sweet Treat Supply throughout 2013. The company donated a portion of their proceeds in November to the local Red Cross chapter in Washington, IL, after the area was devastated by a strong of tornadoes earlier that month.
"Washington is 30 miles west of us, and many of our locals have friends, relatives, or some kind of connection to the area," said Thurmon. "We wanted to help out any way we could."
Closing out a strong year of growth in 2013, Sweet Treat Supply is already making plans for another year centered on giving back. The big-hearted company hopes to increase donations and continue their dedicated community involvement.
About Sweet Treat Supply LLC
Sweet Treat Supply is a leading retail confectionary supplier based in Gridley, Illinois. Dedicated to providing the highest quality products to its cake decorating and candy making customers, the company offers a full range of supplies through its website, eBay store, and retail location with worldwide shipping options. For more information please visit http://www.sweettreatsupply.com.