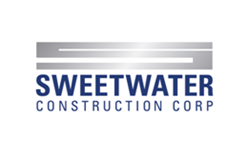 "In this beautiful new home, seniors reside in 'neighborhoods'.... We consider this approach the exemplar for quality living for seniors and for patients who aren't quite ready to return home." - Ron Witt, CEO and president, Sweetwater Construction Corp.
South Amboy, NJ (PRWEB) April 09, 2015
Sweetwater Construction Corp. recently turned over the keys to the next-gen nursing home and rehabilitation center it built near the South Amboy waterfront to owners Windsor Healthcare Communities. Now seniors and those making the transition from hospital to home are taking up residence in the Venetian Care & Rehabilitation Center, a three-story, 93,000 square foot building that features a different approach to long- term care.
"In this beautiful new home, seniors reside in 'neighborhoods,' each with its own common living area, a full kitchen and showering spa," said Sweetwater CEO and President Ronald C. Witt Sr., BSMC, MBA, LEED AP. "We consider this approach the exemplar for quality living for seniors and for patients who aren't quite ready to return home."
The Venetian demonstrates that today's seniors have better options than ever for leading purposeful lives once they move from unsustainable private homes, Ron said. "Warm communities bursting with opportunities for enrichment, friendship, new knowledge, growth and meaning are replacing the drab, institutional facilities associated with senior housing as the industry responds to society's new views on aging."
"The number of senior care building projects is growing, from construction of visionary new communities to reinvention of existing homes," added Nancy Witt, vice president at Sweetwater, a dynamic general contracting and construction management organization.
The Cranbury-based company has built a number of leading-edge skilled nursing home projects that offer award-winning care throughout New Jersey. In fact, Sweetwater was recognized for its outstanding work at Venetian Care & Rehabilitation Center, receiving the "Best of the Best" award from the Associated Builders & Contractors of NJ in that organization's 2nd Annual Excellence in Construction competition.
According to Nancy, renovation and new construction projects in senior living are increasingly designed to support care practices and ways of life that allow seniors to continue to write meaningful chapters in their lives, regardless of their age or level of infirmity.
To ensure the vision for a project becomes a reality, Ron said it's important that an expert builder serve as construction manager, working closely with the client and the architect. "We like to get involved with the architect as early as possible because we're in tune with trends in senior care and can proactively manage the impact design has on construction schedule and budget," he said.
Nancy added that the concept of "household living," the foundation for the Venetian design, has literally reshaped the architectural plans for some skilled nursing homes. Each household throughout the building has its own dedicated kitchen, living area, library and activity area—a configuration that promotes stronger relationships and allows activities across the household to blend at the edges the way they would in any home.
As construction managers on senior living projects, Sweetwater teams address permitting, site requirements and scheduling elements as needed for each project. Once preliminary drawings are complete, Sweetwater develops advanced construction plans to meet scheduling and budget needs.
"Senior living construction projects require similar skill sets utilized in multi-family and hospitality construction. Constructing these sorts of facilities gives us a broader perspective about the best ways to offer our clients and their residents what they want in their new homes. That's what these projects need to be successful," Ron said.
"Our experience in multi-family and hospitality construction allows us to infuse that knowledge during the design process when building assisted living communities. Senior residents want to personalize their home according to their preferences and personality," Nancy said. New and refurbished communities are now much more likely to look like high-end hotels or condominiums, offering choices of multiple floor plans and beautiful interior appointments. Additionally, personal living spaces are more likely to be thoughtfully constructed to enable residents to remain there for as long as possible as they continue to age.
"As the senior living sector evolves, the projects get more complex. But if your builder is experienced and willing to work hand-in-hand with you and your architect to realize your vision while keeping everything on track, the results can assure that residents enjoy a high quality of life," Ron said.
About Sweetwater Construction Corp.
Sweetwater Construction is a veteran-owned company with over 40 years' experience and $1 billion in construction projects completed since incorporation in 1988. It builds senior living, healthcare, animal health, multi-family, hospitality, commercial and science & technology. To learn more visit http://sweetwatercorp.com/.
About Windsor Healthcare Communities
Windsor Healthcare Communities provides clinically sophisticated post-hospital medical care and rehabilitation, as well as comprehensive skilled nursing care throughout New Jersey. A family owned and operated organization, Windsor is a recognized pioneer in promoting person-directed care that cherishes, honors and loves our Elders. We are committed to medical excellence and well-being for all that we serve. Please visit http://www.windsorhealthcare.org for more information.
###
Media queries: Please contact Becky Taylor at 609.240.6886 or becky(at)btaylorpa.com