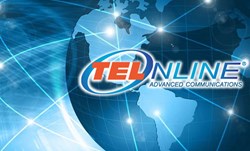 We decided to work with TelOnline because they showed not only great technical knowledge but also their willingness to provide effective solutions to upgrade our voice platform states.
Miramar, FL (PRWEB) October 02, 2013
SYAC has awarded TelOnline SAS., a contract to deploy an IP telephony solution that would enhance their business phone systems and unified communications in Colombia. The solution provided by TelOnline includes VoIP telephony based on Switchvox SMB AA305, MyPBX Standard Gateway, IVR, and a custom outbound call solution.
The Digium Switchvox AA305 SMB appliance is an affordable and unified communications solution for small-sized business that want a high performance, highly redundant, full feature rack mountable PBX. This solution includes connections to E1-PRI and supports up to 150 users, up to 45 concurrent calls, up to 10 simultaneous call recordings and up to 15 simultaneous conference calls participants. It is flexible and easy to use appliance that integrates features like call queues, call recording, conferencing, chat, video and presence, all in a single system.
Switchvox AA305 is easy to set up and manage in different languages. It has real time Switchboard for every user, customizable for each extension. Switchvox can be managed through web interface and through smart phones like Blackberry, iPhone & Android. It also integrates seamlessly with popular 3rd party application such as the Google Maps Panels. It can be used with a company's existing SIP telephones and hardware, resulting in lower costs than with a traditional business phone system. TelOnline offers ideal solutions for businesses seeking a full feature set and powerful functionality.
MyPBX Standard Gateway from Yeastar offers an easy to manage, simple to configure IP communications solutions. It offers a cost-effective IP solution to help manage communication cost while increasing the feature functionally of their phone systems for SMBs. It gave SYAC the flexibility to create and customize direct extensions to their customer, which gave direct access to customer service.
SYAC required a real-time authentication self-service system to inbound callers to determent its current status. TelOnline integrated SYAC database with their clients statues and a telephone system "CTI" where customers calls were routed according their state found in the database. The IVR (interactive voice response) service allows customers to perform basic transactions and improves customer experience by delivering higher-value interactions. It is a reliable and scalable solution to meet any company's needs.
SYAC also needed to keep track of their minutes for calls that are made through GSM Gateway, that works as output trunk coming from the PBX, therefore TelOnline developed a customized solution that would control minutes with managing passwords for the individual user and blocking the call when the minutes reaches the allowable limit, allowing SYAC to efficiently manage its outbound calls.
"Our 20 years of experience, has allowed us to establish a clear criteria when choosing a partner to implement a solution for SYAC. We decided to work with TelOnline because they showed not only great technical knowledge but also their willingness to provide effective solutions to upgrade our voice platform states," stated IT engineer Helberth Bayona Hernández.
AboutSYAC
SYAC wants to continue as one of the major software development companies in the country, being recognized for its quality and service. Offering tools developed with advanced technology for specific industries while retaining as the best software trading schemes in Colombia and Latin America. For more information please visit http://www.syac.com.co/
About TelOnline
TelOnline is a company that offers and consults specialized solutions in telephony. The tailored solutions include VoIP telephony, IP-PBX, call centers, automatic dialers, call recording systems, cloud telephony services, embedded software development for telephony and integration, video conference and more. TelOnline is a selected partner of Digium, Asterisk makers, Oaisys, as well as numerous strategic business partner alliances within the industry. TelOnline is committed to providing the best products and services to markets in the United States, Caribbean and Latin America. Our team is highly experienced in commercial, development and support engineers. If you would like more information about TelOnline, please visit http://www.Telonline.com or call USA +1(954)894-6181 or call international +57(1)325-9832.