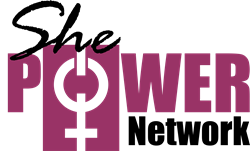 Raleigh, NC (PRWEB) September 24, 2013
These award-winning, multiple businesses owners have started an online petition to request the White House to officially declare the last Saturday of each March as National Support A Woman-Owned Business Day.
According to the National Women's Business Council, the phenomenal growth of women-owned businesses has been making headlines for 25 years. Women consistently have been launching businesses at nearly twice the rate of men. As important, their growth in employment and revenues has continued to outpace the economy. Furthermore, projections indicate that the trend in employment growth among women-owned firms will continue. However, although the gap has been narrowing, women-owned businesses continue to lag men-owned businesses, and are underrepresented in the top revenue categories.
This more than supports the need and viability of creating and declaring a day dedicated to supporting this phenomenal subset of women in America and part of the catalyst behind this mission to raise awareness.
March is also nationally recognized as National Women's History Month. Why not be a part of making more women's history? To help support this effort, sign the petition at http://wh.gov/l2AJr and join in on the aggressive social media campaign launching Monday, September 23, 2013. 100,000 signatures are required within 30 days to get a response.
Whether or not it gets approved on a Presidential level, they will be moving forward with their own declaration of Support A Woman-Owned Business Day on March 29, 2014, at the end of ShePOWER Business Week.
Katrina and Camille are the co-creators of ShePower Business Week a weeklong examination and celebration of the growth of women-owned businesses and its impact on our economy. Find out more at http://bit.ly/spbw2014.