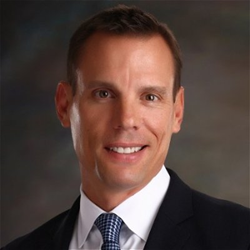 SWS is a great company, and I feel privileged to help build upon the foundation that Jim has laid.
Panama City Beach, FL (PRWEB) July 01, 2016
SWS Environmental Services (SWS), a privately-held, regional environmental services company with operations centers in 29 locations throughout the eastern U.S. announced today that current Chief Executive Officer and board member Jim Weber has been appointed to the position of Chairman by the Board of Directors. The company's current President, Eric Zimmer, has been named new Chief Executive Officer.
As the leader of SWS for the last 30 years, Jim Weber has helped transform SWS from a small, family-owned company to a nationally-recognized environmental services firm operating throughout the eastern United States.
"It's an honor to be named Chairman of the Board and hand the SWS reins off to Eric. He has exceeded our expectations in his role as President since coming aboard in August of last year. He was charged with implementing a strategic growth plan that would turn our vision into a reality and has absolutely accelerated that process and put us into motion. I have no doubt with him at the helm, SWS will be the premier environmental services company in the United States," said Weber.
Zimmer stated, "SWS is a great company, and I feel privileged to help build upon the foundation that Jim has laid. We have a fantastic service footprint and a tremendous set of physical assets and capabilities; but the asset that truly sets us apart is our people and the passion they bring to work every day. Our team's collective experience and the dedication to customer service allows us to solve such a large variety of our customers' environmental challenges - from the routine to the extreme. This past year has been an exciting time at SWS and our team has set some lofty expectations that we are confident we can achieve. I am very excited and optimistic about the future of SWS as we continue to enhance the services we provide and grow our business."
ABOUT SWS:
SWS Environmental Services is one of the largest, most diverse, and strategically-positioned environmental services companies in the United States. Fully staffed service centers operating from locations across Alabama, Florida, Georgia, Kentucky, Louisiana, North Carolina, Ohio, Tennessee, and Texas are equipped and ready to respond 24 hours a day, 7 days a week. The company has been providing comprehensive emergency spill response, industrial services, site remediation, and waste management services for more than 30 years.