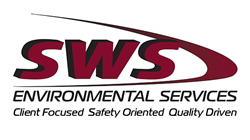 Birmingham, AL (PRWEB) September 28, 2015
SWS Environmental Services (SWS) Birmingham is now approved to store and transfer wastes as a "Containers in / Containers out" & "Trucks In / Trucks out Transfer Facility." As transporters accepting hazardous waste from generators or other transporters, SWS can hold the waste for up to 10 days during the transportation process.
The approval allows the SWS Birmingham Service Center to accept waste from projects and emergency responses ranging in size to be held up to 10 days while also providing logistical support to other service centers that are able to accept the waste material.
Waste generated from scheduled projects and emergency response, originating from Alabama, Georgia, Louisiana, Mississippi, Florida, Tennessee and Arkansas, are ideally suited to utilize this capability to shorten travel distances for waste transfers to approved disposal facilities. As an added benefit, companies can utilize the transfer route within the SWS network of transfer facilities and spread required transportation overhead costs across multiple projects when and where feasible.
As a transporter of hazardous waste, the company fully complies with EPA and DOT regulations. These regulations ensure that the 10-day transfer and storage facilities are fully compliant with all laws, regulations and internal standards, ranging from employee health and safety to operations standards and codes.
The net effect of this new approval for SWS Birmingham is an enhancement to waste program efficiency in the surrounding service areas and a cost efficiency factor. Companies located in one of the service states in the area, take a moment to consider utilizing this capability and the benefits it entails.
SWS now has 18 service centers across the eastern half of the United States that are approved 10-day transfer and storage facilities. SWS is registered and authorized to commence hazardous waste transfer and storage operations allowing containers and trucks in and out of our service centers.
About SWSES:
SWS Environmental Services (SWSES) is one of the largest, most diverse, and strategically positioned environmental services companies in the United States. SWSES currently operates 29 locations across Alabama, Florida, Georgia, Kentucky, Louisiana, North Carolina, Ohio, Tennessee, and Texas, our service centers are equipped and ready to respond 24 hours a day, 7 days a week. Whether it's an emergency spill response, industrial services need, hazardous or non-hazardous waste issue, or complex remediation project, contact us at the location nearest you. 24-Hour Emergency Response: 877.742.4215
Media Contact: marketing(at)swsenvironmental(dot)com
SWSES Birmingham Service Center
1897 Floyd Bradford Road
Trussville, AL 35173
Phone: 205.833.3407
SWSES Corporate Headquarters
600 Grand Panama Blvd, Suite 200
Panama City Beach, FL 32407
Phone: 850.234.8428