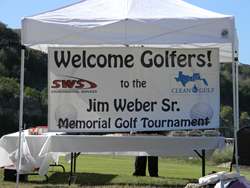 San Antonio, TX (PRWEB) November 18, 2014
This year marks the 24th annual CLEAN GULF Conference and Exhibition at the Henry B. Gonzalez Convention Center from December 2nd – 4th, 2014. This conference brings in some of the biggest players in the spill response industry to explore new thoughts and ideas within the different areas of spill response. The SWS Environmental Services (SWSES) team will be on hand greeting clients, answering questions, and discussing oil spill response services.
SWSES will have senior executive, operations, sales and marketing staff in attendance. Jim Weber, Chief Executive Officer; Jim Nardozzi, Vice President of Operations; Harry Marsh, Senior Vice President of Operations; Todd Johnson, Director of Emergency Response (West); Biff Raymond, Director of Emergency Response (East); and Sandy Johnson, Account Manager from San Antonio, will all be on-hand at this year's conference.
In addition to the exhibiting staff on hand, Val Garner, Vice President Environmental, Health & Safety and Risk Management, is co-author of the conference session "API's Recommended Practice 98- Personal Protective Equipment for Oil Spill Responders" on Wednesday, December 3 from 1:00 PM - 2:30 PM in room 214 C.
Prior to the start of the conference, SWSES is sponsoring the annual Jim Weber, Sr. Memorial Golf Tournament hosted at The Quarry Golf Club. Participants have a chance to win $10,000 for a hole-in-one and all proceeds from this year's charity golf tournament will go to the American Cancer Society in memory of Jim Weber, Sr. The 2013 tournament generated net proceeds of $3,000 and were matched dollar-for-dollar by SWSES for a total donation of $6,000. For those interested in availability for this year's tournament, visit the golf tournament page for more information.
About SWSES:
SWSES is one of the largest, most diverse, and strategically positioned environmental services companies in the United States. Currently operating from 29 locations across Alabama, Florida, Georgia, Kentucky, Louisiana, North Carolina, Ohio, Tennessee, and Texas, our service centers are equipped and ready to respond 24 hours a day, 7 days a week. Whether it's an emergency spill response, industrial services need, hazardous or non-hazardous waste issue, or complex remediation project, contact us at the location nearest you. 24-Hour Emergency Response: 877.742.4215