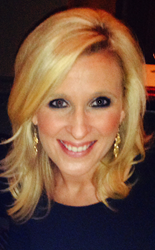 June Hall has the reputation as one of the most respected, knowledgeable and hardest working environmental services professionals in the North Carolina, South Carolina and Virginia markets.
Charlotte, NC (PRWEB) January 22, 2015
SWS Environmental Services (SWSES) announced today that June Hall, a Chesterfield, Va., native and Radford University graduate, has joined the company as an Account Manager covering North Carolina, Virginia, and parts of South Carolina. She will be responsible for new business development and further cultivation of existing clients for the Greensboro and North Carolina Service Centers.
June brings with her a wealth of experience in the environmental industry making her a tremendous asset to the company in its plan to grow the services portfolio and expand its customer base. She spent time in a variety of environmental companies over the past 12 years where she was instrumental in attaining major sales growth and was recognized as a top regional sales representative attaining at times 135% of annual quotas.
Robert Bistolfi, Vice President of Sales at SWS Environmental Services, said, "June Hall has the reputation as one of the most respected, knowledgeable and hardest working environmental services professionals in the North Carolina, South Carolina and Virginia markets. As her manager, I am truly excited to have her on board."
June has stepped into her new role and hit the ground running in a concentrated effort to continue the growing success of SWSES throughout the region. She commented, "Together with my industry experience, outstanding resources and the company's commitment to service, I am very confident I will be able to foster a stronger relationship with our existing customers and create new customer relationships. My ultimate goal is to be their dedicated environmental services company, whether they need emergency response coverage, waste management, industrial services, site remediation or any other service we perform."
About SWSES:
SWSES is one of the largest, most diverse, and strategically positioned environmental services companies in the United States. Currently operating from 29 locations across Alabama, Florida, Georgia, Kentucky, Louisiana, North Carolina, Ohio, Tennessee, and Texas, our service centers are equipped and ready to respond 24 hours a day, 7 days a week. Whether it's an emergency spill response, industrial services need, hazardous or non-hazardous waste issue, or complex remediation project, contact us at the location nearest you. 24-Hour Emergency Response: 877.742.4215