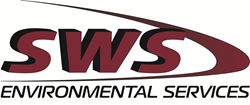 These positions will allow SWSES to better service major engineering and consulting firms in the areas of competitive teaming, referral work, and the forging of a mutually beneficial long term relationship
Panama City Beach, FL (PRWEB) February 18, 2015
Recognizing the opportunity to significantly grow its remedial services line of business, SWS Environmental Services recently created two new, dedicated positions to forge stronger relationships with engineering and environmental consulting firms around the nation. Remedial services east account manager Stacie Cooper and remedial services west account manager Sandy Johnson bring a wealth of experience and vast knowledge of complex and diverse remediation projects to the table.
Dedicating two remedial specialists from within the sales force provides familiarity with a growing client base and enables a more in-depth understanding of client needs around a number of common remediation services including contaminated soil removal, brownfields remediation, facility decontamination and disposal, soil stabilization, storage tank closures and landfill cell cap and construction. Cooper and Johnson will be the face of SWSES and will work hand-in-hand with senior executives like Vice President of Remediation, Bucky Thompson, to succeed at this new undertaking.
"These positions will allow SWSES to better service major engineering and consulting firms in the areas of competitive teaming, referral work, and the forging of a mutually beneficial long term relationship," explained Thompson.
Boasting over 22 years in the environmental services industry Cooper has represented landfills, disposal facilities and full service environmental firms. She handles major market accounts with top businesses in the nation to include Superfund sites. She will be based out of South Carolina and will cover all firms east of the Mississippi River.
Cooper said, "By focusing my attention specifically on E&C firms, I plan to gain a stronger understanding of their business, their expectations of a project partner, and the ability to provide quality, competitive proposals."
Johnson, a 19 year veteran of the environmental services industry, will be based in Texas and handle all firms west of the Mississippi. She has 17 years focused on site remediation and management of complex remediation projects for Fortune 100 organizations.
For more information on how SWS Environmental Services can be of service to engineering & environmental consulting firms, call directly at 877.742.4215 or visit our site and read some of our project profiles.
About SWSES:
SWSES is one of the largest, most diverse, and strategically positioned environmental services companies in the United States. Currently operating from 29 locations across Alabama, Florida, Georgia, Kentucky, Louisiana, North Carolina, Ohio, Tennessee, and Texas, our service centers are equipped and ready to respond 24 hours a day, 7 days a week. Whether it's an emergency spill response, industrial services need, hazardous or non-hazardous waste issue, or complex remediation project, contact us at the location nearest you. 24-Hour Emergency Response: 877.742.4215