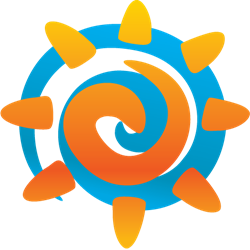 We've got so many great new tours coming next year, kayaking, surfing and diving are next on the list
Philipsburg, St. Maarten (PRWEB) October 25, 2013
SXM Deals is the only company to offer a full online booking experience specifically dedicated to St. Maarten tours. SXM Deals helps visitors decipher which are the best boat tours in St. Maarten and the best activities in St. Maarten. With the new SXM Deals booking service, visitors are guaranteed the high quality St. Maarten excursions based on guest reviews and excellence of service.
St. Maarten, a small island in the Caribbean welcomes thousands of visitors each day by sea and air for its beautiful scenery, climate and fun activities. Tourists arriving by cruise ship and airplane can now find information about the best offers for St. Maarten tours, and book any excursion in just a few clicks on a computer or mobile device.
With the island's latest developments, the expansion of the cruise ship port, and the new International, Princess Juliana airport—St. Maarten's tourism has increased rapidly. While this is beneficial for the island, it can be difficult for tourists that would like to book a tour immediately upon arrival. Most tours in high season are fully booked up to two weeks in advance which has become a major issue and big disappointment for visitors. SXM Deals' new online booking has solved that problem by allowing future St. Maarten visitors to reserve their favorite tours up to four months in advance.
There are so many activities to do in St. Maarten that excursions have become a must do when exploring this small Caribbean island. Some tours that visitors can book are a sail to Anguilla to visit some of the most beautiful beaches in the world, a thrilling jet ski ride along the coast past the famous Juliana Airport to watch planes land just above the water, perhaps spend a full day sailing around the entire island enjoying various beaches and indulging in a delicious BBQ lunch in Grand Case, snorkeling on one of the many underwater nature reserves or a full guided tour around the island in a bus that includes beaches and shopping in Marigot!
SXM Deals, CEO, Michael Rouveure said, "We've got so many great new tours coming next year, kayaking, surfing and diving are next on the list".
Recently, SXM Deals has added partners to the growing list of boat tours in St. Maarten offered. Among these are the Eco Tour and Farewell Party Full Day tours. These catamaran sails begin in Philipsburg and sail around the entire island stopping at various beaches, snorkeling spots and Grand Case, the gourmet capital of the Caribbean for lunch. One of the most popular tours added, the Celine Friday Fun Sail, begins in Simpson Bay and cruises up to Tintamarre Island, a secluded and uninhabited island for a delicious seafood paella lunch. The Celine Pub Crawl, a favorite among visitors, is a unique tour that cruises along Simpson Bay lagoon and stops at various pubs and restaurants. For a very classical and relaxing dinner, the Passaat Classic Schooner offers a quiet dinner cruise along the calmer side of St. Maarten for a spectacular sunset.
About SXM Tours:
St. Maarten is a busy and vibrant island with dozens of wonderful excursions to enjoy. CEO and founder, Michael Rouveure recognized the flourishing tourism industry, but wanted it to be easier for guests to enjoy a true island experience. Michael founded SXM Deals in 2012 to… To find out more about all the tours in St. Maarten, go to SXMdeals.com. Explore St. Maarten now!