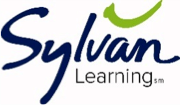 Baltimore, MD (PRWEB) July 15, 2015
Sylvan Learning, the nation's leading supplemental education resource and enrichment program provider to students of all ages and grade levels, has taken great strides in empowering young females in the classroom with its EDGE program, which teaches foundational science, technology, engineering and math skills. Now Sylvan is taking this mission to the boardroom by promoting multiple females within the system to executive titles, naming Monica Nicolau, Amy Przywara and Sasha Shultz to the roles of CTO, CMO and CPO, respectively.
As the first female Chief Technology Officer at Sylvan, Monica Nicolau has been promoted after broadening Sylvan's technological capabilities as the leader of Sylvan's software development team. Nicolau's deep understanding of Sylvan's educational and social objectives has provided her with a unique insight into the company's goals. She will focus initially on enhancing the commercial functionality of Sylvan's customer-facing websites, as well as restructuring its enterprise administrative system.
"With Sylvan's newest focus on promoting STEM education to elementary school children, especially young girls, I couldn't be more proud in assuming this new position as the CTO," said Nicolau. "I spent the majority of my schooling and career in the male-dominated technology space. I'm hoping to show young women that things are changing; it is possible to be a powerful woman in tech."
After 13 years and various roles with the Sylvan marketing department, Amy Przywara has been promoted to Chief Marketing Officer. Przywara will draw upon her historical knowledge of Sylvan Learning as she looks forward to new and exciting initiatives to keep the brand ahead of the pack in the supplemental learning industry.
"Amy's contributions over the years are too numerous to list," said Jeffrey Cohen, CEO of Sylvan Learning. "Given Amy's willingness to take on strategic initiatives beyond the realm of marketing, she has tremendous knowledge of the Sylvan business and what it takes to be successful."
Reflecting the strong leadership and forward-thinking she brings to Sylvan's product development team, Sasha Shultz is assuming the new title of Chief Product Officer. Previously the Chief People Officer, she will maintain her role within the Corporate Human Resources group and will take on supervising the development and enhancement of Sylvan's product portfolio.
With women severely underrepresented in executive positions and accounting for just 14.2 percent of the top five leadership positions in S&P 500 companies, Sylvan is thrilled to revamp its executive structure and encourage equality for women in the workplace and beyond. "With the launch of Sylvan EDGE and our three-brand strategy, we are now aligning resources accordingly to focus on the continued development, enhancement and expansion of our tutoring, EDGE and college prep businesses," said Cohen.
With only 25 percent of STEM jobs occupied by women, Sylvan seeks to equip female students with the skillset to pursue lucrative careers in science and technology. By encouraging women to pursue occupations in STEM fields—in which earnings are 33 percent more than non-STEM occupations—Sylvan hopes to redefine the technological workforce and encourage equality for women across the board.
ABOUT SYLVAN LEARNING, INC
With more than 35 years of experience and more than 750 locations throughout North America, Sylvan Learning is the leading provider of personal learning for students in grades K-12. Sylvan is transforming how students learn, inspiring them to succeed in school and in life. Sylvan's proven tutoring approach blends amazing teachers with SylvanSync™ technology on the iPad® for an engaging learning experience. Sylvan also leads the way with Sylvan EDGE—STEM and accelerated courses and Sylvan Prep —college and test prep courses. Sylvan supports families through every stage of the academic journey. For more information, visit http://www.SylvanLearning.com or SylvanLearning.com/blog.
###