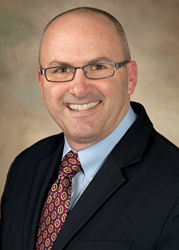 Our collective approach to performance improvement will enable current and future clients to develop and deliver safer, more patient-centric systems of care.
ATLANTA (PRWEB) October 21, 2014
Synensis, headquartered in Peachtree City, Georgia, USA, and Health Matrix, headquartered in Riyadh, Saudi Arabia, are pleased to announce a partnership to offer patient safety, quality improvement, and patient-centered care services in the Middle East.
The partnership will provide a powerful combination of software solutions, data management and consulting services, staffing, and patient safety training to healthcare organizations seeking to reduce preventable patient harm by building a culture of safety. The partnership will provide Middle East clients with capacity-building services to manage growth, accelerate change, and optimize organizational performance.
"By combining the technology solutions provided by Health Matrix with the human-centric services of Synensis, our collective approach to performance improvement will enable current and future clients to develop and deliver safer, more patient-centric systems of care," said Synensis CEO and President Stephen Powell. "The Middle East is one of the most rapidly growing healthcare markets in the world with ambitious goals of providing world-class outcomes. To realize these ambitious goals, we believe a new approach is needed that focuses on developing safer systems, processes, and people – in essence high reliability organizations," Powell said.
Commenting on the partnership Abdul Rahman Qasim, Health Matrix's CEO said, "Health Matrix is committed to meeting the needs of the Middle East Region through establishing a "Safer Organizations" Platform for the Health Community. We aim to extend our Healthcare IT services and bundle them with state of the art consultancy and training services to deliver better outcomes to our clients and community. We selected Synensis because of the company's strong commitment to improve patient safety and the fact that Synensis enjoys a very successful, well established track record internationally."
About Synensis
Synensis has supported more than 500 hospitals across the world in measuring, analyzing and improving safety culture. We offer a suite of solutions that help healthcare leaders transform their organizational culture to improve key results. Synensis also offers applied training programs for executive and physician leaders, as well as for middle management, to help them apply evidence-based leadership principles, and sustain improvement across their organization.
About Health Matrix
Founded in 2009 with operating offices in Saudi Arabia and Jordan, Health Matrix is a specialized Healthcare IT and Consultancy Company serving healthcare providers and regulators in the Middle East region. With a long-term strategy of improving Patient Safety, reducing risks, and having better outcomes in the region, the company is focused on helping clients to adopt best-of-breed Healthcare IT solutions developed by world-class healthcare IT corporations bundled with state of the art consultation and training services which have direct impact on patient safety. These solutions and services were developed and designed with a core principle of elevating the quality of care delivered to healthcare recipients in the areas of patient safety, risk management, workforce management and acuity, HAI case management and surveillance, policies and procedures, healthcare eLearning, and clinical decision support systems.