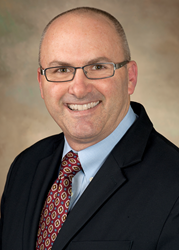 Improving patient safety is a strategic imperative for hospitals
ATLANTA (PRWEB) July 15, 2014
Synensis, a leading provider of patient safety tools and training, today announced that Stephen Powell, the company's chief execution officer and president, will deliver a webinar, "5 Evidence-Based Leadership Practices That Can Reduce Harm In Your Hospital," Thursday, July 24.
Registration for the webinar, which is scheduled for 2 p.m. to 3 p.m. EDT, is complimentary and available at the company's webinar registration site.
The webinar is timely, as pressure is mounting for hospital executives. Unless hospitals can reduce preventable patient harm, they run the risk of not only seeing reimbursement penalties, but also, with the increased transparency in public reporting, an attack on their brands.
With so much quality data to analyze, it's easy for hospital leaders to get lost in the weeds. But it doesn't have to be that way, as there are five evidence-based leadership practices that hospitals can implement immediately that can have a sustainable positive impact on reducing preventable harm, saving lives, and saving money.
"Improving patient safety is a strategic imperative for hospitals," Powell said, "yet many organizations are unable to sustain measurable improvements simply because they are overlooking critical leadership practices that are easy to implement."
During the webinar, Powell will provide:

Methods to identify immediate safety culture improvement priorities
Strategies to engage leaders at all levels of the organization to accelerate operational transformation
Ways to integrate HSOPS priorities into existing performance improvement initiatives
Strategies for maintaining focus within a we've-got-to-fix-it-all cultural mentality
Sustainable methods for bridging the gap between corporate mandates and departmental realities
An understanding of the importance of creating organizational transparency that is driven by a call-to-action
About Synensis
Synensis was formed to create healthier organizations, improve the quality of healthcare around the world, and help save thousands of lives each year. The company provides the tools, knowledge, coaching and training to make every member of the healthcare team more effective. Synensis works with clients to help them transform healthcare systems to become safer places for patients and more satisfying workplaces for those who care for them.