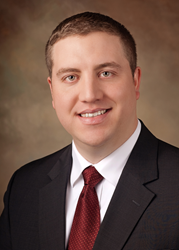 Leaders are under mounting pressure to monitor and improve quality.
ATLANTA (PRWEB) August 13, 2014
Synensis, a leading provider of patient safety tools and training, today announced that Daniel Baily, a senior consultant with the company, will present, "6 Ways to Use Your HSOPS Data to Reduce Preventable Harm," Thursday, August 28.
Registration for the webinar, which is scheduled for 2 p.m. to 3 p.m. EDT, is complimentary and available at the company's webinar registration site at http://www.synensishealth.com/6-ways-use-hsops-data-reduce-preventable-harm/.
The webinar is timely, as leaders are under mounting pressure to monitor and improve quality, productivity, employee engagement, patient satisfaction, and equally important performance measures.
Baily will demonstrate how to transform the Hospital Survey on Patient Safety Culture (HSOPS) data from just another set of PowerPoint slides at another mandatory meeting to actionable information.
During the webinar, Baily will show:

How to commit to clarity to find focus
How to recognize gaps in perception – and what to do about it
Why your patient safety culture cannot be contained in a silo
Why benchmarking against averages is insufficient
The importance of being transparent and clear in your communications
How to set targets that foster a culture of accountability
About Synensis
Synensis was formed to create healthier organizations, improve the quality of healthcare around the world, and help save thousands of lives each year. The company provides the tools, knowledge, coaching and training to make every member of the healthcare team more effective. Synensis works with clients to help them transform healthcare systems to become safer places for patients and more satisfying workplaces for those who care for them.