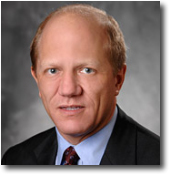 St. Louis, MO (PRWEB) April 16, 2015
Attorneys handling Syngenta corn lawsuits currently underway as multidistrict litigation in United States District Court in Kansas announce progress in the case's pretrial proceedings. Last week, on April 8, 2015, a telephone hearing was held to discuss the establishment of a Common Benefit Fund Order. More information, current Syngenta Viptera lawsuit news, and free case evaluation is available at the firm's Syngenta Viptera Corn Lawsuit Center website.
The topics discussed in the telephone hearing include the role of plaintiffs' attorneys who have not been appointed to roles on the leadership team known as the Plaintiff's Liaison Counsel, percentages allotted to each type of legal representative, the payment of general legal expenses by the various attorneys, and the enforcement of a Participation Agreement on these matters, according to the hearing notice, an official court document.
While Syngenta corn litigation is already underway, new cases are still being accepted, according to Syngenta corn attorneys at the Onder Law Firm. Farmers and grain companies that have filed claims as a part of this national litigation allege they have suffered economic losses as a result of Syngenta's release of Viptera corn seed prior to widespread international approval, according to court documents. Viptera is a genetically modified corn seed designed to resist a variety of common pests which was marketed to farmers before the crop had been accepted for import by China, a major U.S. export market, according to court documents. Farmers who grew the seed and those who did not are involved in Syngenta corn litigation, alleging that the presence of Viptera corn in the .S. grain supply resulted in significant disruption to the sales of U.S. corn during the 2014 selling season, according to court documents.
The Onder Law Firm is now accepting inquiries from corn farmers, grain elevators, distributors, and exporters who have sustained economic losses related to corn farming, distribution, domestic sales, or export. Syngenta Viptera lawyers are investigating these inquiries for possible Viptera corn lawsuits. The Onder Law Firm is a recognized leader in multi-district litigation and complex cases such as products liability and failure to warn cases. The firm is nationally-renowned for its work on window blind strangulation, and has notable expertise in fighting on behalf of individuals against powerful corporations. Agricultural business that have sustained losses related to corn are eligible for a free evaluation with a Syngenta corn lawyer, and may contact the firm through its Syngenta Viptera Corn Lawsuit Center website.
The Onder Law Firm also welcomes Syngenta Viptera lawsuit inquiries from other law firms, either to handle these inquiries or work as co-counsel.
About The Onder Law Firm
Onder, Shelton, O'Leary & Peterson, LLC is a St. Louis based personal injury law firm handling serious injury and death claims across the country. Its mission is the pursuit of justice, no matter how complex the case or strenuous the effort. Onder, Shelton, O'Leary & Peterson has represented clients throughout the United States, and other firms throughout the nation often seek its experience and expertise on complex litigation. It is a recognized leader in products liability cases such as window blind cord strangulation and pharmaceutical litigation. The Onder Law Firm's Syngenta Viptera corn lawyers provide information to the public at http://www.syngentavipteracornlawsuitcenter.com.
*Syngenta MIR 162 Corn Litigation, MDL No. 2591, U.S. District Court, District of Kansas.