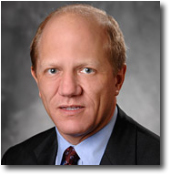 St. Louis, MO (PRWEB) October 05, 2015
National attorneys handling Syngenta Viptera lawsuits provide a news update on the multidistrict litigation underway in Kansas. Based on information available in official legal documents, a new action originating from U.S. District Court in Wisconsin's Western District was recently transferred to Kansas for consolidated pretrial proceedings.* The case is Nelson, Dustin et al v. Syngenta AG et al, case number 15-00569.
The Syngenta MDL now underway in Kansas originated with 8 original actions in December of 2014 to increase court efficiency in processing Syngenta lawsuits which concern common questions of fact regarding the release and marketing of Viptera corn seed, according to court documents. Since that time, 1,851 more actions have been transferred to Kansas District Court, under the oversight of the Honorable John W. Lungstrum. Syngenta lawsuits "involve alleged injuries arising from Syngenta's commercialization of MIR162 corn", according to court documents.
These attorneys are currently reviewing new claims for potential Syngenta lawsuits. Agricultural companies such as farms, grain handlers, distributors, and exporters who are claiming economic losses connected to the release and marketing of Viptera corn seed in the United States are seeking damages from the multinational agricultural company responsible for Viptera corn, Syngenta, according to court documents.
Plaintiffs allege that when Syngenta released Viptera corn seed, a genetically modified product, the company misled farmers as to the product's acceptance for export to foreign markets; specifically, Viptera corn had not yet been approved by China, one of the main export markets for U.S. Grain companies, according to court documents. Plaintiffs include farms that specifically grew Viptera corn seed as well as many other entities who allege they sustained losses as a result of a general downturn in the U.S. corn market, according to court documents.
Attorneys handling national Syngenta corn lawsuits for the Onder Law Firm are still accepting inquiries from agricultural entities who have sustained economic losses related to corn farming, distribution, domestic sales, or export they allege are connected to Viptera corn seed. Syngenta Viptera lawyers are investigating these inquiries for possible Viptera corn lawsuits. The Onder Law Firm is a recognized leader in multi-district litigation and complex cases such as products liability and failure to warn cases. The firm is nationally-renowned for its work on window blind strangulation, and has notable expertise in fighting on behalf of individuals against powerful corporations. Farms and other grain companies that have sustained losses related to corn are eligible for a free evaluation with a Syngenta attorney, and may contact the firm through its Syngenta Viptera Corn Lawsuit Center website.
The Onder Law Firm also welcomes Syngenta corn lawsuit inquiries from other law firms, either to handle these inquiries or work as co-counsel.
About The Onder Law Firm
Onder, Shelton, O'Leary & Peterson, LLC is a St. Louis based personal injury law firm handling serious injury and death claims across the country. Its mission is the pursuit of justice, no matter how complex the case or strenuous the effort. Onder, Shelton, O'Leary & Peterson has represented clients throughout the United States, and other firms throughout the nation often seek its experience and expertise on complex litigation. It is a recognized leader in products liability cases such as window blind cord strangulation and pharmaceutical litigation. The Onder Law Firm's Syngenta Viptera corn lawyers provide information to the public at http://www.SyngentaVipteraCornLawsuitCenter.com.
*Syngenta MIR 162 Corn Litigation, MDL No. 2591, U.S. District Court, District of Kansas