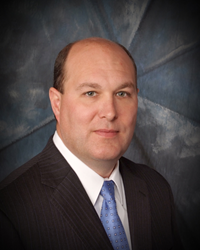 Piqua, Ohio (PRWEB) May 06, 2014
Jason P. McDaniel, President and Chief Operating Officer at The French Oil Mill Machinery Company in Piqua, Ohio, will deliver a speech at IISRP's Annual General Meeting in May about the topic of "Process Control Evolution for Finishing Lines."
McDaniel's speech will cover the evolution of the electrical process controls in synthetic rubber finishing lines. He will give an in-depth description and visual presentation of the increased use and complexity of Programmable Logic Controllers (PLCs), Human Machine Interfaces (HMIs) and lubrication units from 1960 to present date.
The International Institute of Synthetic Rubber Producer's (IISRP) 55th Annual General Meeting will take place in Kyoto, Japan, 19 thru 22 May, 2014 at the Miyako Hotel. For more information about the meeting visit iisrp.com/agm.
McDaniel earned his B.S. in Mechanical Engineering from Ohio State in 1996 and immediately joined The French Oil Mill Machinery Company as a manufacturing engineer. He received multiple promotions since, most recently in January 2013 when Daniel P. French recommended Mr. McDaniel succeed him as the company's president; The Board of Directors subsequently appointed McDaniel President and Chief Operating Officer.
McDaniel was instrumental in the decision to start operations in China and has been the point person for all FOM (Shanghai) Company, Ltd. activities, which allows French® to serve the growing Chinese polymer industry with domestically made products to dewater and dry synthetic rubber. He was recognized in August 2011 by Rubber & Plastic News as a top rubber industry professional under age 40, for making a significant impact on the industry.
French Oil Mill Machinery Company is a 114 year old, family-owned US company that custom designs, manufactures and supports mechanical dewatering and drying screw presses, with capacities ranging from 2 to 8 tons per hour for all types of synthetic rubber and thermoplastic production. Synthetic rubber producers in over 23 countries have achieved good quality in their products and are satisfied with the ease of operation, flexibility for various grades, low and easy maintenance and superior value they get with French products. In addition to polymer equipment, French also supplies rubber mixers, hydraulic presses and oilseed extraction equipment. Their 225,000 square foot corporate office and manufacturing facility are located in Piqua, Ohio, USA.