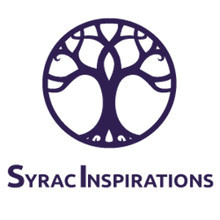 You have to give it 100% to get the result you want.
(PRWEB) July 05, 2016
Sheffield-based sales and marketing experts, Syrac Inspirations consider self-confidence to be one of the most important skills for an entrepreneur to learn. The firm recently hosted a workshop on the subject, with MD Rachel Robinson sharing tips for boosting self-confidence.
About Syrac Inspirations: http://www.syracinspirations.com/
1) Think Positive
Positive thoughts and words can have a huge impact on self-confidence, claims Syrac Inspirations. People who exude confidence think positive thoughts about themselves to remind them that they are capable of great things. A positive mind is the catalyst for success and thinking positively can have a huge impact on confidence and outcomes.
2) Focus On The Good
Everyone has weaknesses. "The key to achieving and maintaining a good degree of self-confidence is to focus on your strengths," said Rachel Robinson. The most successful people have doubts and weaknesses too, however they choose to focus on their strengths and possibilities instead of their weaknesses and limits. Syrac Inspirations is urging individuals to focus on their strengths and not to get dragged down by their weaknesses.
3) Loudness isn't confidence
The loudest person in the room isn't necessarily the most confident or successful claims Syrac Inspirations. While the limelight hoggers do display a degree of confidence, some of the most successful people are introverts.
4) Be fully committed
"You have to give it 100% to get the result you want," said Rachel Robinson. Syrac Inspirations argues that it takes total commitment to achieve great results. If someone is fully committed to what they are doing, success will be inevitable; the only negotiable is time frame.
5) Fake it Till You Make It
"Self-confidence is a personal feeling and therefore there are ways to make others believe that you are self-confident even if you aren't," said Rachel Robinson. A fake expression of self-confidence can be just as useful as a genuine one. Consistency brings confidence. The more an act is carried out the more comfortable the person becomes. Faking confidence can often result in it becoming a reality.
"Building self-confidence is something we pride ourselves on at Syrac Inspirations. We take great pleasure in seeing the change in people as we continue to offer on-going support," said Rachel Robinson, Managing Director at Syrac Inspirations.
Syrac Inspirations is a dynamic force of sales and marketing experts that are committed to quality customer acquisition and generating results. Based in Sheffield the firm are advocates for education and development and they regularly hold voluntary workshops and seminars to assist their contractors to expand their skill-set and boost their confidence.