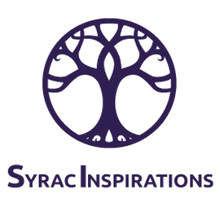 Miss Robinson gave specific examples of the dramatic difference that an extra 1% can make...
Sheffield (PRWEB) March 02, 2017
Syrac Inspirations have massive growth goals for this year, with plans to expand their reach into a new market by the end of the first quarter, before adding to their client portfolio in the second quarter. In order to achieve these ambitious growth goals, it requires the firm's staff and contractors to give 100% and achieve optimum productivity levels.
About Syrac Inspirations: http://www.syracinspirations.com/
With March fast approaching, and the end of Q1 edging closer, Managing Director at Syrac Inspirations Rachel Robinson held a workshop for the firm's staff and contractors, with the objective to educate and inspire the individuals in attendance to boost their motivation, and assist them in giving 100% to any task they undertake.
During the two-hour workshop, Miss Robinson gave specific examples of the dramatic difference that an extra 1% can make, delivering some staggering facts about what would happen in the space of a year if tasks were only completed up to 99%. Some of these included the following:
1) 12 newborns would be given to the wrong parents
2) 114,500 mismatched pairs of shoes would be shipped
3) 18,322 pieces of mail would be mishandled
4) 2 million documents would be lost by the inland revenue
5) 2.5 million books would be shipped with the wrong covers
6) 2 planes every day would have unsafe landings
7) 315 entries in the dictionary will be misspelled
8) 20,000 incorrect drug prescriptions would be prescribed
9) 291 pacemaker operations would be performed incorrectly
10) 880,000 credit cards would have the wrong card holder information
The purpose of the workshop was to demonstrate the massive impact of giving just 1% less. Miss Robinson was trying to emphasise that it requires 100% to get the right result. "That missing 1% can be the difference between success and failure. It determines your fate and how fast you get there!", said Miss Robinson.
There are many uncontrollable factors in life – however, one of the biggest contributors to success and getting results is effort. Commit to giving 100% and the results will follow, claims Syrac Inspirations.
Syrac Inspirations is an event-marketing firm based in Sheffield. The firm concentrates on raising brand awareness on their clients' behalf and increasing customer acquisitions through face-to-face marketing techniques. The firm specialises in a unique form of direct marketing, allowing them to personally connect with each individual customer on behalf of their clients. The difference between giving 99% and 100% is huge! While it may seem insignificant, that extra 1% is what separates the average from the extraordinary, claims Syrac Inspirations.
SOURCE: http://jimbuchan.ca/post/34194839697/is-99-good-enough
http://www.claims-portal.com/nlps/story.cfm?nlpage=557#.WK9ijDzfWEd