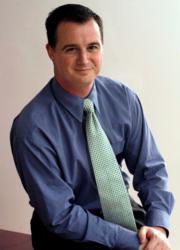 I think it's a great organization that does really important work, and I'm proud that I have been able to help
Syracuse, NY (PRWEB) July 08, 2013
The Syracuse cosmetic surgery practice DeRoberts Plastic Surgery supported this year's Women Igniting the Spirit of Entrepreneurship Symposium with a silver level sponsorship. The WISE Symposium, an annual gathering of local women in business, took place on April 16th.
"This is the second year I have been a sponsor of the symposium," says Dr. Dean DeRoberts of DeRoberts Plastic Surgery. "I think it's a great organization that does really important work, and I'm proud that I have been able to help."
WISE is an entrepreneurship project out of the University of Syracuse's Whitman School of Management. As an organization, WISE has helped up-and-coming women in business, specifically those who are looking to build businesses of their own. It is funded in part by a cooperative agreement with the United States Small Business Administration. In their support of the entrepreneurial spirit, the organization's association with the university has also helped educate new female entrepreneurs at the undergraduate and graduate levels. In addition to its work with various professional associations, WISE has also helped aspiring entrepreneurs, startups and growth business owners within in the Syracuse community and throughout Onondaga County.
The annual symposium offers counseling, training, and mentorships as well as helping professionals build new relationships and make new connections. This year, the entire business community benefited from those who sponsored the event, as everyone was invited to participate and network with some of the leading women in local business. Dr. DeRoberts was one of several local business owners who helped launch a successful symposium this year, empowering the community's women business leaders.
Dr. DeRoberts believes that plastic surgery can also help a woman feel empowered, and he provides his services to women throughout Syracuse. Breast augmentation, mommy makeovers, and tummy tuck surgeries are just some of the procedures offered to women at the practice. The desire to alter the shape and contour of the body is not a decision that many take lightly and the professional staff at DeRoberts Plastic Surgery works to support the needs of each of their patients in a personalized, compassionate way. The practice works closely with their clients to understand their needs and fully explore their surgical options.
"As a plastic surgeon , I work with a lot of women. By improving the body, many women feel better about themselves and more confident. This can have a dramatic impact on their personal and their professional lives," says DeRoberts. "WISE is another organization that shares our values. I hope that my contribution to the event has provided opportunities for women in my community."
WISE hosts many events throughout the year. To learn more about upcoming events or to consider membership, visit their website at http://www.wisecenter.org/Calendar/calendar.asp. For more information about plastic surgery from the offices of DeRoberts Plastic Surgery, prospective patients can contact Dean DeRoberts, M.D., by calling (315) 299-5313. Prospective patients are also welcome to explore the information and resources hosted on their website at http://drderoberts.com. Their offices are located at 4900 Broad Road, Syracuse, NY 13215.
About DeRoberts Plastic Surgery
DeRoberts Plastic Surgery offers fully personalized and customized treatment plans. The practice is led by Dr. Dean DeRoberts, a board-certified plastic surgeon. As members of the Syracuse community, the practice strives to ensure that their clients feel confident and informed about their surgical and non-surgical options. They offer a broad range of plastic surgery enhancement procedures, reconstruction options, and non-invasive cosmetic treatments.