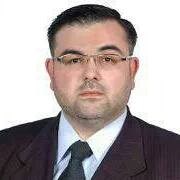 (PRWEB) September 26, 2013
The UOSSM is deeply saddened by the death of Dr Osama Baroudi, at age 37. Dr Bardoudi was a co-founder of the Union for Free Doctors in Syria, and one of the most dedicated and outstanding doctors in the country.
"The Syrian medical community is shocked by the news of Dr Baruodi's death. I had the privilege of working closely with Dr Baroudi in late 2011 and early 2012. After that, we had no information of his whereabouts. His willingness, readiness, and eagerness to help injuries and wounded was very clear from the first day I met him in Turkey. He was risking his life to meet with other doctors, planning and coordinating the medical works at the highest levels, just to ensure the preparedness of the medical services inside the country, facing the unthinkable challenges," said Dr Monzer Yazji, UOSSM board member, and added, "By his death, the Syrian medical community has lost one of its most charitable and devoted doctors. He will always be remembered as a great doctor, a mentor, a friend, a colleague and most of all an exceptional person with a heart of gold. Dr Baroudi left wife and three young children. The UOSSM will establish a fund for the benefit of his family."
UOSSM sends its deepest condolences to Dr Baroudi's family, friend, and colleagues.
The UOSSM is a coalition of humanitarian, non-governmental, independent organization, created following the deadly events in Syria, to provide medical and humanitarian aid to Syrian. UOSSM was established by 14 medical and relief organizations, and includes hundreds of physicians of mainly Syrian origins distributed in the United States, Canada, in Europe and in different Arab countries.