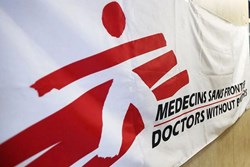 Washignton, US (PRWEB) January 13, 2014
The UOSSM is extremely dismayed by the recent news stated that, "Five staffers with the medical aid organization 'Doctors Without Borders' were removed from their house in northern Syria on Thursday night Jan 2nd ." according to the NBC news, in a report published on Jan 3rd 2014, and titled , "5 members of Doctors Without Borders detained in northern Syria. "
According to the same report, MSF operates six hospitals and four health care centers in northern Syria. "In addition, MSF provides assistance to hundreds of thousands of refugees from Syria in Lebanon, Iraq, Jordan and Turkey," said MSF media relations representative, Michael Goldfarb.
"We are deeply concerned over the safety of the five MSF staffers inside Syria. We urge all parties involved in the conflict to adhere to the Geneva conventions agreement that emphasizes the importance to protect medical personnel in the times of war." Dr. Tawfik Chamaa the spokesperson of UOSSM said, "Our priority is to secure an immediate and unconditional release of the MSF members and to ensure their safe return."
UOSSM condemns targeting humanitarian and medical care workers during the time of war, and considers this act as a war crime. UOSSM stands in solidarity with all members of the "Doctors Without Borders" and joins them in asking for the safe release of the five workers.
The UOSSM is a coalition of 13 humanitarian, non-governmental and independent organizations, which was founded by Syrian doctors following the deadly events in Syria. Our mission is to provide humanitarian and medical aid to Syrian people all across the country and in the refugee camps, regardless of their political affiliation, religion, ethnicity, or any other factor.
http://worldnews.nbcnews.com/_news/2014/01/03/22163582-5-members-of-doctors-without-borders-detained-in-northern-syria