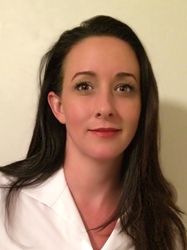 The identity of ECM has shifted over the years and many professionals question how to navigate that change.
Dallas, TX (PRWEB) March 09, 2015
Systemware Inc., a leading enterprise content management (ECM) company, today announced a key company representative will speak at The AIIM Conference 2015, which takes place March 18-20. Systemware Director of Innovation and Strategy Andrea Chiappe will lead a roundtable discussion and serve as a panelist during the event. The company will also be available for discussions and product demonstrations at booth #31.
Chiappe's roundtable discussion, titled "Managing Your Information Shouldn't Make Work Hard," takes place on Thursday, March 19 at 1:30 p.m. PST. The roundtable will be a discussion about the challenges organizations face in regards to creating enterprise content management strategies. At the end of the roundtable discussion attendees will receive a strategic e-workbook as a take-away.
"Transitioning into the digital business world requires companies to take an honest look at the current state of their content management technologies," said Chiappe. "It is only then that they can devise strategic plans for the future. Part of the challenge is these are often complex systems and although the need for a strategy is understood, the roadmap to get there is often what becomes the stumbling point. Another challenge is that in order to prosper, the oppressive businesses technologies that companies procure must evolve from dictating how users work to becoming technologies that intelligently serve workers."
Chiappe is a strategic architect of Systemware Content Cloud and focuses on the evolving demands of information ecosystems at all layers.
"The identity of ECM has shifted over the years and many professionals question how to navigate that change," said Chiappe. "At Systemware, we believe that with a clear strategy, ECM solutions can be intelligent curators of secure information for end users and systems while remaining flexible and easy."
Chiappe's panel, titled "Industry Insights 2020 Expert Panel -- Focus on Customer and Employee Engagement," takes place on Thursday, March 19 at 4:25 p.m. PST. She and fellow panelists from Oracle, EMC Corporation and ARC Document Solutions will address the future of the industry within the "engage" topic. Attendees will submit questions for the panelists in real time or via the mobile app. Thornton May, futurist and dean of the IT Leadership Academy will moderate.
For more information The AIIM Conference 2015, visit http://www.aiimevents.com/events/aiim-conference-2015/event-summary-b5182b0ad5914646996e43ff61112e74.aspx.
About Systemware
Systemware has been a leader in enterprise content management for more than 30 years, with its ECM solutions deployed in many of the largest organizations in the world helping them to effectively and efficiently capture, index, store and manage billions of documents. Systemware high-volume content management solutions are utilized in many industries — including financial services, insurance, healthcare and retail — to capitalize on information assets, improve customer service, reduce operating costs, support compliance objectives and facilitate better-informed business decisions. Systemware offers a variety deployment options, including on premises, cloud and hybrid. For more information, visit http://www.systemware.com or call 1-800-535-8681.