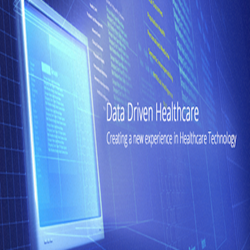 SyTrue has taken a very strategic approach in bringing together key individuals with vast executive management experiences from various healthcare market segments, to form the SyTrue advisory board.
Chico, CA (PRWEB) September 04, 2013
Taking a diverse collection of data sources and utilizing its own intelligence search technology, the Chico, Calif. based SyTrue integrates and structures disparate notes to produce valuable information that can be used to identify patient types who require critical physician follow up or necessary care. Rendering this information for predictive and proactive purposes, SyTrue gives healthcare providers a comprehensive perspective of the patient population and has been attracting global attention with the announcement of their commercial partnerships.
SyTrue provides a unique ability to quickly process unstructured data to identify trends and meaningful insights has made the company an in-demand solution for the healthcare industry and the undeniable need for its technology has dubbed SyTrue one of healthcare's most up and coming companies of the year.
Having just recently launched their new website, which will soon feature a much anticipated 8-part cardiology webinar series, as the year progresses, SyTrue will also be expanding their team as they prepare to release their first commercial product.
Today, SyTrue is honored to announce the following individuals as advisors and representatives of the SyTrue brand. For more information regarding each contributor, including their thoughts on the future of SyTrue, please read below.
ADVISORY TEAM
David Byrd
With over two decades of executive management experience addressing healthcare information technology in the capacity of business development, sales, marketing and product management, David Byrd is an invaluable addition to SyTrue's advisory board.
In the past, Byrd has been responsible for successfully driving over 12 different products into the healthcare market from concept to commercialization.
He currently serves as Vice President of radiology solutions for XIFIN, a San Diego, cloud-based, revenue cycle management company, overseeing a newly formed radiology division. Byrd holds a Bachelors of Science from Rocky Mountain College and has been a longstanding member of the Healthcare Information Management Systems Society.
"SyTrue has taken a very strategic approach in bringing together key individuals with vast executive management experiences from various healthcare market segments, to form the SyTrue advisory board. I have personally known SyTrue's founder and CEO, Kyle Silvestro, for a decade and greatly appreciate his passion and vision to improve healthcare through informatics. SyTrue brings to market a very unique, cutting-edge platform that addresses a massive problem in healthcare; identifying pertinent clinical insights from unstructured and structured data sources allowing healthcare consumers, physicians and healthcare providers to take action based upon newly gleaned insights. I am honored to to work with Kyle (Silvestro) and members of the SyTrue advisory board to ensure success for SyTrue, their clients and partners." - David Byrd
Lee Dudka
PhD
A strategist and senior-writer, Lee Dudka helps technology and pharma executives optimize how they get results. This includes assessing needs, developing and implementing strategic plans (for products, services or teams).
As a strategist, Dudka has developed key global product strategy for Bristol-Myers Squibb, Johnson & Johnson, GSK and Pfizer for several major drugs (urology, cardiology). Among his tech clients: Exxon, Honeywell, Asea Brown Boveri, Marriott and the Global 2000. Many of Dudka's speeches appear in Vital Speeches, the publication of record for key corporate and government speeches. He's also coached executives in US government agencies (State, Defense and Commerce) plus held a National Institutes of Health Fellowship in Washington, D.C.
Dudka has worked 36 years in pharma; 24 years in tech groups. He's German-born, raised in Brazil, and taught in US universities before advising several thousand global executives in intensive engagements. He is currently working on a book as well as a new series of professional articles.
"Pharma and healthcare have been evolving for two decades, and I've watched it up close. After some discussions with Kyle Silvestro, I began looking at key issues. There's genuine value in the SyTrue platform, which reaps valuable data from medical records now, and will impact EHR interoperability more generally. This can really drive key next-stage healthcare reforms." - Lee Dudka
Karin Lindgren
JD
As an entrepreneurial health care technology lawyer practicing law at the powerful intersection of law, health care and IT, Karin Lindgren's place on the SyTrue advisory board is key.
Lindgren currently serves as Senior Vice President of Legal & Regulatory Affairs and as General Counsel for Availity LLC, a health information network headquartered in Jacksonville, Florida.
With a passion for teaching, Lindgren is also on faculty at two major universities, Northwestern University and the University of Colorado, where she teaches in their graduate programs in medical informatics. To date, she has advised 26 informatics Masters students' Capstone theses at Northwestern University.
"I became involved with SyTrue through my connection to Kyle (Silvestro)…medical informatics is still a relatively small industry and we all meet each other sooner or later. And I believe SyTrue has the potential to change the industry with its innovative use of clinical natural language processing (NLP) and semantic technologies." - Karin Lindgren
Michael Clark
MBA
Currently Michael Clark is President/COO and sits on the Board of Directors of ImplementHIT, and he also sits on the Board of Directors for Magnuss, Inc. an early stage sail-assist technology firm targeting the shipping industry.
Through Michael's career he has had direct responsibility for exponential global sales expansion, customer account management, alternate channel growth and management to drive growth of new products/services to existing customers and new markets, as well as current products and services to new/different adjacent and international market segments. Operationally experienced as well, he was responsible for all global service delivery, support and account management with over 10,000 employees in four countries servicing more than 180,000 end-users in the firms software-as-a-service cloud-based delivery model.
He is a graduate of Miami University and received an MBA from University of Miami.
"Acting as an advisor to a company like SyTrue with so much change in healthcare is exciting. The problem SyTrue is addressing and their innovative approach is overdue in healthcare and I am excited to work with the company and the management team to expand the reach and results that impacts healthcare providers and their practices." - Michael Clark
Samuel Scott
MBA
Prior to establishing HealthTech Solutions, Sam Scott was Vice President and Government Relations Executive for Lockheed Martin Washington Operations, focused on developing product and service offerings in the expanding health information technology and services, digital health education, simulation and training, and logistics markets within the Federal Government.
Scott brings over 25 years of broad technical and managerial health experience to the SyTrue advisory board and his corporate clients that span both commercial and government, medical device and solutions product manufacturing and development, health services, consulting and information technology. Scott has held senior management positions of increasing levels of operational and functional responsibility with several industry leading health companies, including Lockheed Martin, ACS, KSR Consulting, Scott Medical Group, LLC, Fresenius Medical Care AG, W. R. Grace, Medical Imaging Centers of America and Baxter International Inc.
Since joining Lockheed Martin in 2003, Scott had served as Lockheed Martin Information Technology Vice President of Business Strategy & Consulting, Vice President of Healthcare Solutions, Vice President and Customer Relations Executive for Healthcare, Vice President Government Relations for Healthcare Programs and Services, and Vice President and Government Relations Executive for Health Education, Stimulation, Training and Logistics before leaving the corporation to establish HealthTech Solutions, LLC.
Scott earned his Bachelor's degree in Engineering and Applied Sciences from Harvard College and received his Master's in management training at the Massachusetts Institute of Technology, Sloan School of Management.
"As the former VP and Government Relations Executive Washington Operations for healthcare at Lockheed Martin focused on developing product and service offering in health information technology within the Federal Government, I have encountered a number of natural language processing solutions that convert free text data into structured, computable information and high precision search capability, while resolving ambiguous geo-location information. SyTrue fuses all these capabilities into a unique platform that can be used to drive clinical and financial decision support, revenue cycle management, patient clinical outcomes, patient compliance and adherence.
When Kyle (Silvestro) first provided me a demonstration of SyTrue's capability, I could immediately see the applications benefits that could be made possible within the Federal government and asked how I could support SyTrue's rollout in this market. One potential area for application is within DOD/VA clinical data management and exchange and defense health programs. SyTrue's technology provides the capability and unique opportunity to significantly impact and aid in the rehabilitation, care and treatment outcomes of our warfighters and veterans impacted by Traumatic Brain Injury (TBI) and Post Traumatic Stress Disorder (PTSD). Using clinical data in real time, tied to longitudinal records that can be profiled and correlated, SyTrue can enhance care providers in delivering the most appropriate treatments by assessing treatment strategies and rapidly incorporating new clinical guidelines. SyTrue has the ability to change the way big clinical data repositories are viewed and used going forward in the industry not just from a retrospective but prospective point of view, enhancing clinical predictive analytics support and capability for improved patient outcomes and health and wellness maintenance." - Samuel Scott
Vince Donlon
MHA
Vince Donlon as over forty years of healthcare experience as a hospital administrator and large group practice administrator, making him more than qualified to serve as one of SyTrue's advisors.
Previously acting as an administrator for a 22 physician cardiology practice, a 24 physician orthopaedic group and a 54 physician multi-specialty group, Donlon has also served in hospitals as CEO and COO in the state of VA, KY, TN and AL.
Donlon holds a Masters degree in Health Administration from Xavier University.
"As a cardiology practice administrator I found SyTrue to mine transcribed office notes to generate new revenue from patients who needed nuclear cardiology tests. Now I am interested in using the technology to find misfiled chart information to avoid expensive embarrassing HIPPA violations. I see a bright future for SyTrue in the medical world for pharmacy research and medical care management. This technology goes way beyond what claims data provides by providing access to clinical information of actual patient visits." - Vince Donlon
Links
Learn more about SyTrue's recent partnerships and current intiatives:
Transatlantic Partnership brings Big Data Analytics to UK Healthcare
CALIFORNIA-CAMBRIDGE ALLIANCE IN DIGITAL HEALTHCARE
SyTrue, Inc. Announces TransPortal, LLC Has Selected Their Next Generation Clinical Analytics Platform
SyTrue™ Has Been Selected as a Finalist Presenter at the 2nd Annual Statewide Sierra Nevada Innovation Challenge on June 27
Social Media:
Follow us on the following networks to stay up to date with SyTrue:
Facebook
LinkedIn
Twitter
Website