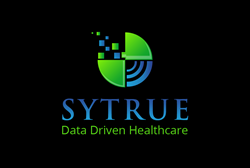 With NewWave's ten plus years of experience at CMS and in the Health IT environment, teaming with SyTrue allows the Federal Health IT sphere to leverage an advanced technology for the betterment of patient care. - Patrick Munis, CEO of New Wave
Chico, CA and Elkridge, MD (PRWEB) February 05, 2014
SyTrue, a leader in advanced Natural Language Processing (NLP) for encounter based analytics, today announced a partnership with NewWave Telecom and Technology to align the company's government division with an experienced Centers for Medicare and Medicaid Services (CMS) contractor. This partnership combines synergies to enable U.S. healthcare government entities to bring insights into clinical documentation, both structured and unstructured.
SyTrue's patent-pending clinical intelligence platform ingests and correlates a diverse array of healthcare data sources with the company's, intelligent search technology. The SyTrue technology identifies pertinent findings in healthcare documents using Clinical NLP to produce valuable clinical and patient information. More specifically, the technology can glean pertinent clinical data from healthcare records for a holistic patient view or identifying key findings for specific patient types. SyTrue's technology allows new ways to follow patients requiring critical physician follow-up or needed care.
In short, SyTrue's solution integrates and structures disparate information, and renders it usable for predictive purposes. It thereby produces a longitudinal and comprehensive view of the patient population from electronic health records. The clinical intelligence platform gives healthcare providers deep insights into patient encounters and patient populations, while vastly improving care options. SyTrue represents a major leap forward in NLP, medical search and clinical analytics.
"The combined capabilities of SyTrue™ and NewWave will allow CMS to gain transparency into their patient population and the type of care those patients are receiving. The companies shared focus is on helping healthcare organizations create a clear, new path to data driven healthcare that enables informed decisions – current and future -- along the continuum of care," said Patrick Munis, CEO of NewWave.
Using SyTrue clinical intelligence, healthcare organizations will accelerate the transition to outcomes-based reporting, mandated by the U.S. Department of Health and Human Services. This strategic alliance is supported by SyTrue's intelligent search capabilities and NewWave's experience in delivering high quality solutions to CMS.
SyTrue's CEO, Kyle Silvestro, stated, "Healthcare is broken, incentives are misaligned, and most organizations only have access to a fraction of their range of data and most of that is claims data." SyTrue's technology represents a clear breakthrough for healthcare providers by capturing complete and accurate clinical documentation while identifying and correlating related critical data, thereby providing actionable new insight into care. This new model will have a "profound impact on a healthcare organization's quality of care, reputation, and profitability."
"We have an opportunity like no other," says Patrick Munis, CEO of NewWave. "We have spent a lot of time understanding some of the problems within the healthcare space, and developing a solution to give customers insight into their data and save money on their business processes. With NewWave's ten plus years of experience at CMS and in the Health IT environment, teaming with SyTrue allows the Federal Health IT sphere to leverage an advanced technology for the betterment of patient care."
SyTrue, Inc.
SyTrue™ uses intelligent natural language processing to create vastly more usable data (from unstructured and structured sources) in seconds. SyTrue™ allows health systems, physician groups, clinical researchers and pharmaceutical companies to mine their multi-sourced clinical data. Until now, only billing or EMR-keyed data was usable this way. SyTrue™ in short, creates a longitudinal record for patient populations (from multiple systems) and makes it usable in seconds. http://www.sytrue.com.
NewWave Telecom and Technologies, Inc.
NewWave Telecom & Technologies, Inc., (NewWave) brings a solid ten (10) years of experience supporting federal clients. Founded and incorporated in the State of Maryland in 2004; NewWave is CMMI® Maturity Level 3 rated; certified MBE; a GSA Schedule 70 IT Service Provider, FISMA/NIST 800-53 certified and 8(a) STARS II holder. We have earned a reputation for our responsiveness, technical competency, and operational efficiency that has been upheld by our support of our Government IT Projects. NewWave understands the need for delivering innovative solutions and is committed to providing these solutions as a service to our clients. Our successes at the Centers for Medicaid and Medicare Services prove our capabilities and our commitment to an organization's goals and objectives. We specialize in providing end-to-end, mission-critical IT solutions to the government and commercial sectors in healthcare, finance and telecommunications. http://www.newwave-technologies.com.