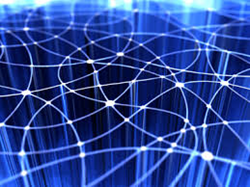 Find a better price for T1 & T3 service & We'll Match It!
Atlanta, Georgia (PRWEB) May 13, 2015
Solveforce is excited to offer Atlanta their T1 T3 services beginning in June 2015.
Internet T1 T3 lines are an important requirement for large Georgia companies because of their capability to transfer data at a very extreme rate. Additionally, such lines also render a more secured way of doing any business-related transactions any time of the day.
Since T1 T3 (http://georgiat1t3.com/) lines come with high bandwidth capability, they tend to be a great solution for delivering huge graphic files. Generally, these lines are also commonly used when companies need to connect with Local Area Networks (LAN) and Wide Area Networks (WAN).
The Main Users of T1 T3 Line
With the increasing popularity of T1 T3 Lines, more and more companies and organizations choose it for their respective purposes. And of the many users, the following sectors prove to be the ones that make use of T1 T3 connection in their establishments:

Web hosting companies
Call center companies
Medical centers
Universities
Large firms and companies
High traffic websites
The T1 T3 (http://t1consultant.com/) Differences
T1
This is the more basic and affordable option and tends to work well for businesses with minimal employees. The average connection speed is 1.5 Mbps, which means it can handle most medium data requirements. If the business has anywhere from 730 employees, this should be sufficient. Any less than 7 and a standard DSL connection is often best because of the financial savings. Any more than 30 and its unlikely that it can keep up with data needs.
T3
When it comes to broadband Internet, a business T3 connection is one of the fastest available. According to Solveforce, this has a speed of 44.6 Mbps, which makes it about 30 times faster than a T1. If someone is running a small business with fewer than 30 employees, T3 is probably overkill and isnt necessary. If the business is significantly larger with over 30 employees and has heavy data requirements, then this option is worth considering.
Some larger Atlanta companies may need something more than a T1 line. Solveforce can also provide T3 Service, DS3 Lines, Optical Carriers and Fiber Internet Bandwidth in Real Time!
About Solveforce
We are committed to you in every aspect of the customer relationship. If you need to contact us for any reason, please, don't hesitate to call or email us at your earliest convenience. We offer tools to find the best T1 T3 (http://georgiaethernetfiberinternet.com) services available.
We will do all in our capacity to respond to your satellite service providers inquiry immediately.
By Phone: (888) 765-8301
By Email: ron(at)solveforce(dot)com
By Website: http://www.solveforce.com/georgia/