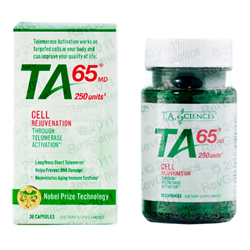 For now, we hope the information we are sharing provides people and manufacturers around the world, a leg up regarding the possible benefits of Cycloastragenol which is found in various products on the internet.
Miami, Fla. (PRWEB) May 15, 2014
RevGenetics, the world's leading source of specialized small molecule supplements can't wait to share exciting new information proving that the active ingredient in the TA-65 supplement is Cycloastragenol.
"We're gratified by the UK Government for publicly providing the TA Sciences new ingredient application that shows what we here at RevGenetics have been stating about the TA-65 active ingredient." said Anthony Loera, RevGenetics president and longevity advocate of RevGenetics. "We believe the information and studies that TA Sciences provides within the new ingredient application show how important this single ingredient is. We hope that sharing this information worldwide will allow more products to come into the market for the benefit of us all."
RevGenetics shares findings about TA-65 public information:
In the past RevGenetics provided internal testing of products that had the potential to help people. Many Doctors, health professionals and important RevGenetics customers have appreciated that RevGenetics has gone above and beyond what a typical supplement company will do.
While RevGenetics has previously provided 3rd party independent testing showing that the active ingredient found in TA-65 was Cycloastragenol, the new information provides much more.
The new document made public by the UK government provides the public the studies which show among other things, that the active ingredient in TA-65 is Cycloastragenol. The document also provides information on other existing Cycloastragenol products being sold, suggested dosages and many summaries of positive Cycloastragenol studies.
How did Telomerase Activation Sciences, Inc. provide information on TA-65?
In the first quarter of 2014, studies that TA Sciences relied upon regarding the active ingredient in TA-65 -- Cycloastragenol -- were made publicly available on the Internet.
The information was provided to the UK Government which made it available to the public, as part of the application that would allow TA Science to import the ingredient called Cycloastragenol into the United Kingdom. The public was allowed to view the application and comment on the new ingredient as part of the application process.
The public document is available worldwide from the UK government website:
http://acnfp.food.gov.uk/assess/fullapplics/cycloastragenol
"At the moment, we honestly believe Cycloastragenol will become an important ingredient to look for in the near future along with micronized resveratrol." said Anthony Loera, RevGenetics president. "For now, we hope the information we are sharing provides people and manufacturers around the world, a leg up regarding the possible benefits of Cycloastragenol which is found in various products on the internet."
About RevGenetics
RevGenetics, is a company focused on providing and developing small molecule herbal products for overall health based on the activation of genes that have shown to provide health benefits and longevity in independent University studies. RevGenetics prides itself in providing independently tested products, as well as the marketing and distribution of unique health and nutritional products. RevGenetics currently provides the only micronized resveratrol bulk powder measuring 1.5 microns for high absorption that has been considered by L'Oreal and used by international manufacturers. TA-65® Is a registered trademark of Telomerase Activation Sciences, Inc. and RevGenetics (http://www.RevGenetics.com/TA-65) remains a good online source for TA-65® as well as other products that contain Cycloastragenol such as Stem Cell 100